PS3 DJ Deck for Scratch the Ultimate DJ
While we wait for Scratch the Ultimate DJ to be released for the Playstation 3, an image of the new DJ deck was revealed…and it is awesome. This new DJ Deck for PS3 looks great and makes me dream of all the mixing that will be going on in the game.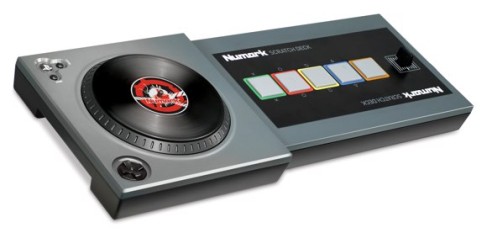 The new PS3 DJ Deck has the 5 colorful buttons we are highly acquainted with from the previous Guitar Hero franchise, but teh major touch is the scratch table. I can only think of what the game will include and how much of your own style and music ability could actually be implemented. If you remember Dance Dance Revolution, as long as you get your own style and actual dancing going on, you could raise the bar and make some amazing score. I hope Scratch DJ will allow some of that.
Until the game actually released, we get one amazing glimpse to our DJ controller and only heightens anticipation.