Resident Evil 5 PS3 Gameplay Trailers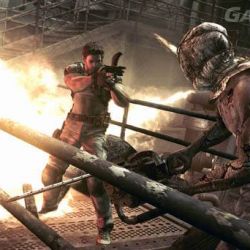 So the Resident Evil 5 PS3 Screenshots or RE5 TV Spot are not enough for you? Here are two new Playstation 3 Gameplay Trailers that are sure to get you ready for action.
The two new trailers brough to you by IGN are action packed, bloody, and show the ability of the new Resident Evil 5 video game for the PS3 Gaming Console. C'mon, our expectations were high, so the new RE5 seems to deliver…so far.
The first is a part from RE5 in the Refinery and the second in the Wherehouse. Check them out.