Resident Evil 5 PS3 Bundle Biohazard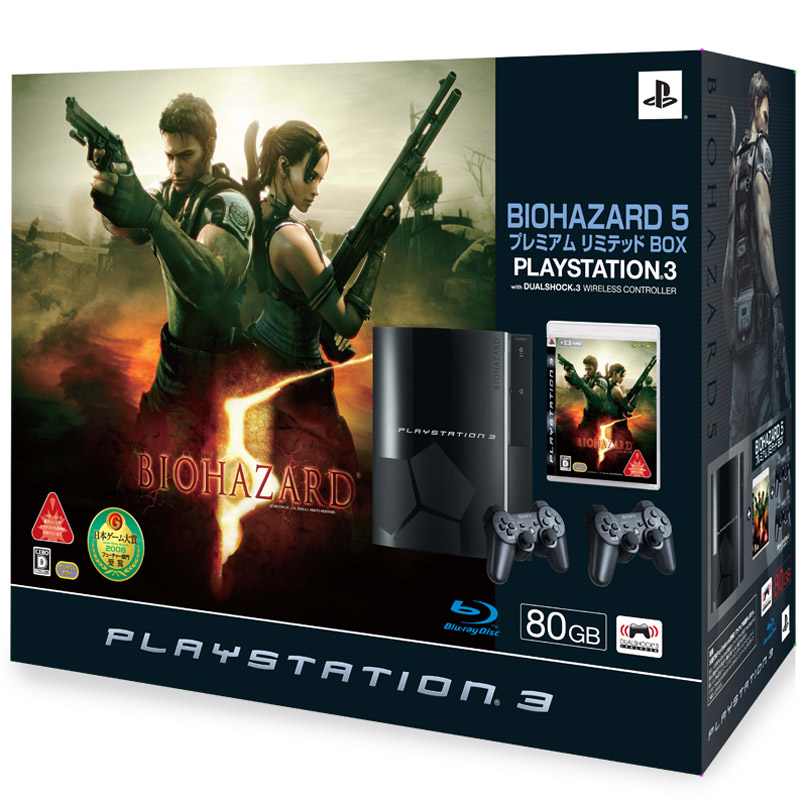 Resident Evil 5 PS3 Bundle is coming to Japan, named Biohazard as the Japanese name for the game!
With the much anticipated wait for Resident Evil 5 to finally come out for the PS3, Japan is on top of the game with a cool Playstation 3 bundle. The new RE5 console has its own cool design, brand, and powerful name, Biohazard, which fits this new game completely…especially if you see the PS3 Resident Evil 5 Trailers. In addition, it includes a 80 GB console and 2 Dual Shock controllers.
If you are looking for other bundles besides this Resident Evil one, there are other great releases: The Pro Evolution 2009 Bundle and also the Yakuza 3 PS3 Bundle.