Pro Evolution 2009 PS3 Bundle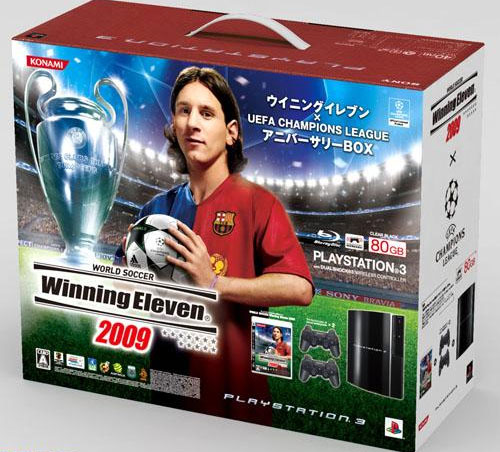 PS3 Bundles are always a fun way to start the obsession with the Playstation 3 game console, and this new Pro Evolution 2009 Bundle is a nice introduction.
The Pro Evolution PS3 Bundle is a great way to introduce the system and get the players literally hooked on a new video game…an extremely competitive and addictive one.
This Playstation 3 bundle will be available in Japan on November 27th and includes the 80GB PS3 system, the addictive Pro Evolution 2009 Soccer game, and two controllers…so the competition does not have to wait a second.
Via: Kotaku