Punisher No Mercy Trailer for Playstation 3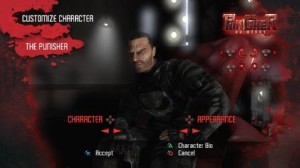 The New Punisher No Mercy video game for the Playstation 3 has finally had a short teaser trailer released that makes it look amazing…or amazingly violent.
The Punisher is back and ready as always to inflict pain and agony on those who deserve it…the bad guys. Armed with many different weapons, plenty of ammo, and a strong sense of vengeance, nothing can really make this Super hero, or anti-hero stop…except death.
This short trailer below of Punisher No Mercy is just enough to get you to look forward for this First Person Shooter on the Playstation Network. I can't wait for all the senseless violence…of wait, it isn't senseless, he is going after bad guys.