PSVita Brings Social Functions With Party & Near Apps
More than just a new device to play games, the PlayStation Vita will also integrate social capabilities to help better connect gamers around the world.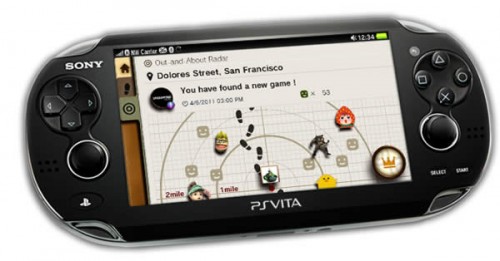 Where "StreetPass" and "SpotPass" for the Nintendo 3DS aim to seamlessly sync together social functionality and gaming in one portable device, Sony too has their own ideas for such community-building features with the PlayStation Vita – and it's all incorporated into the touchscreen-based UI of the new system, labeled LiveArea.
LiveArea replaces the fore-running Xross Media Bar that is naturally found in the PSP and PlayStation 3, with an easier navigable interface for PSVita users to find their PlayStation content or applications like the web browser, etc. – while at the same time allowing them to see and react to what their best buds are doing in their own gaming space.
And what helps Live Area to achieve it's so claimed exceptional social connectivity, are two pre-installed applications called "Party" and "Near." In Party, this application sorts out your friends list to see what games their playing, what Trophies they've earned for Wipeout 2048, and reply with a shout-out or a game challenge.
If layman's text simply isn't enough for you though, the app even supports voice messaging using the PSVita's cross-game voice chat function (no voice chat for you PlayStation 3 owners, sorry.)
Near in the meanwhile, acts as a "gamer radar" of sorts, where by using the built-in GPS, you can find other PSVita users "near" by and see what their playing.
Plus with "Near" users can also enable location-based gaming features like "gifting," where at certain real-world locations gamers can access virtual game-related items that other users are sharing amongst their online brother and sisters, which include content unlocked from games, such as character costumes, weapons and treasure-like goodies.
It's going to be really interesting to see if the PSVita – along with the "Party" & "Near" apps – are worth all the hard work Sony has apparently been putting into the system's new UI to bring together players and their friends on their new handheld platform.