Wipeout 2048 Outs Itself As A NGP/Vita Launch Game
Just around the E3 presentation of the NGP/Playstation Vita, Sony gives us an early look at a launch title in the works, Wipeout 2048.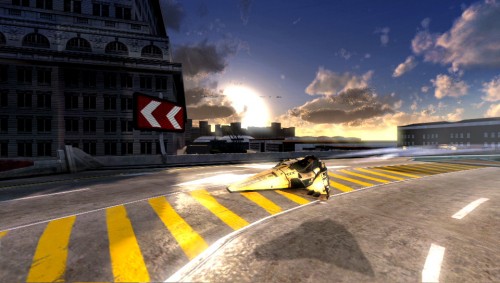 Be it PlayStation Vita or PSP2 — whatever Sony's Next Generation Portable is called when it's finally shown off at this years Electronic Entertainment Expo, the big thing that will surely make or break the device's success is its games. Without an attractive line-up of titles no gaming machine is worth its weight in bits or polygons. That's been true for every gaming machine created since the dawn of the industry.
So then will Sony get the message this time around with the NGP? Looking at new video and screens for Wipeout 2048 (working title,) an upcoming game for the NGP made by the very same Studio Liverpool behind the awesome Wipeout series, that answer might be a resounding yes — at least by graphical standards. I mean, great-leaping chihuahuas do these early images for the game look fantastic — and should I add, it's on a portable gaming device too.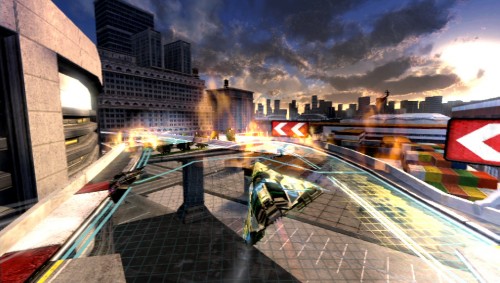 Although more than just a potentially sleek looking game, Wipeout 2048 brings the futuristic racing series to Sony's latest handheld with a blast of new features, such as the option to use the NGP's gyroscope and screen/rear touch capabilities to control your ship or being able to play against racing opponents on the PlayStation 3 thanks to cross platform play with, at least by unconfirmed reports, a PlayStation 3 console version (but I'm sure Studio Liverpool means Wipeout HD + Fury.)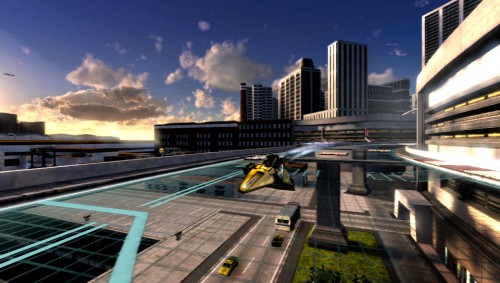 In the content department, Wipeout 2048 promises to bring together 10 new tracks including some from Wipeout HD (a game I should mention that is part of Sony's "Welcome Back" program.) There will also be 20 new ships and an assortment of new weapons to take down the competition, along with new game modes both offline and online. Speaking of which, Wipeout 2048's online will have an online campaign mode with races of up to 8 players.
How about we take a neat little sneak peek at the game, brought to you by the PlayStation Blog:
Studio Liverpool plans on releasing Wipeout 2048 as a launch title for the NGP — whenever that might be. Although that might be made known at E3, along with an official name and release date for the device.
Via: PlayStation Blog