Download PSP 5.50 Firmware Update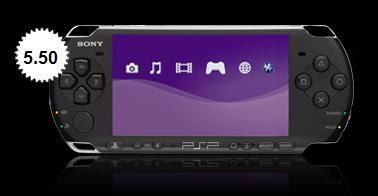 PlayStation Portable users can look forward to the latest software update (v5.50) available now (Link Below) and here are a few of the features that one could expect. The update looks quite promising with the introduction of an Information Board on the XMB interface. Already seen on the PS3, the Information Board would allow you to access information, news and happenings in PlayStation Network and also receive updates about new content in PlayStation Home.
All you would need to be updated while you are on the move is to step into a wireless Internet hotspot with your PSP. Apart from this cool new feature, the new 5.50 PSP firmware also gets the Memory Stick to be ameliorated and you can now create new folders and sub folders for all those videos, music and photos you might have. You could also search for PSP games right from the XMB using the Internet. The whole Information Board jazz reminds me of the PS3 2.70 Firmware Update
Additionally, the new PSP 5.50 would get to use the security services of two Trend Micro services free, on a trial basis. You could choose to either protect your personal and confidential information or disallow children from accessing inappropriate content. The update certainly promises a lot and most PSP fanboys have a lot to look forward to!
The Download for the current PSP 5.50 firmware update is available now; download link is at the official site.