PSP Belt Strap Accessory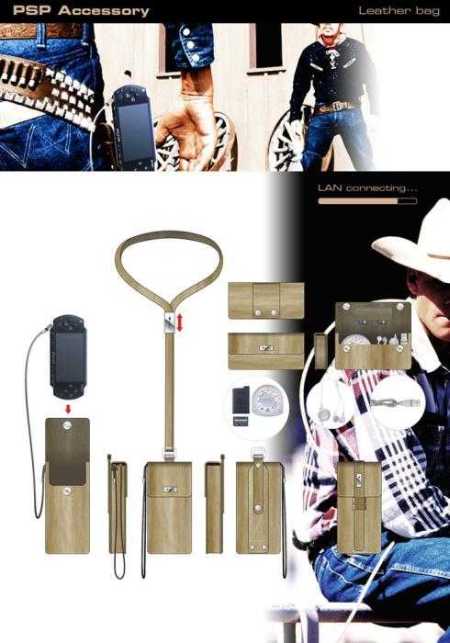 O Rafe, a designer based in Tainan, Taiwan has designed leather belt straps to shield your PSP. These leather straps are chic, little western and certainly the stuff that cowboys would love to possess. Of course, the design takes its inspiration from the old western movies, but I doubt the cowboys had anything to do with PSPs back then.
Nevertheless, the situation is certainly different now. The PSP Leather Bag comprises of enough space for a PSP and is decorated in a Midwest style of buttons and hooks, which only make the bag look more rugged and sturdy to safeguard your PSP from unexpected jolts.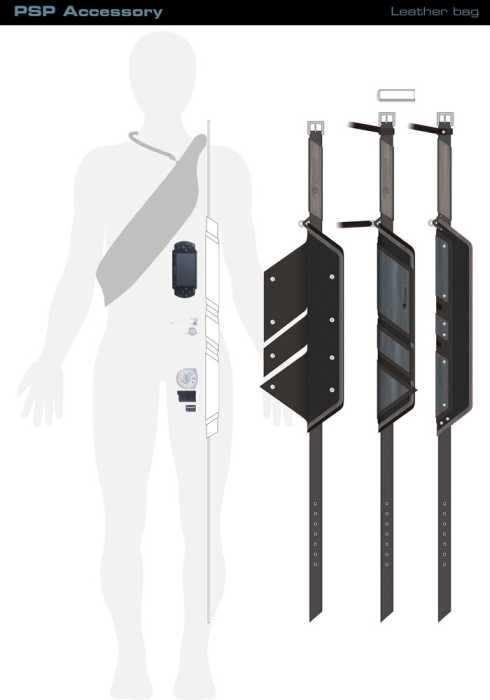 There is no information about either the price or its availability but I suspect it will soon be the rage, if it enters the market. PSP fanboys should be glad that something chic finally has arrived to carry the PSP around, for most of us had been tired of the boring case that Sony provides. You would never have to even worry about carrying the PSP around for it would be fastened securely around your waist. If you were looking for other such cool PSP accessories, take a look at the exotic PSP Snake Stand.
Thank you very much O Rafe for the great images PSP Leather Bags. Awesome design.