PS3 2.70 Firmware Update Available Now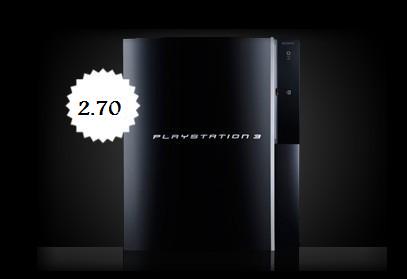 While the PS3 Firmware Update 2.70 was only a hopeful anticipation, it was now readily available and you can find the link for the download below. [The Download link can be found below].The new PS3 v2.70 Firmware Update provides some great new features that make the update worthwhile:
Text Chat with up to 15 of your Playstation Network friends Online using the PS3 Wireless Keypad, on-screen available keyboard or other compatible peripherals, such as the Wireless Keyboard with Trackball. This same feature lets you chat while actually gaming or when visiting chat rooms (up to 3 at a time).
Friends list on the XMB (XrossMediaBar): sort your friends based on Online status and attach larger files (from 1MB limit it is increasing to 3Mb)
Video delivery service on PlayStation Store: Previous files of video you may have bought can be backed up to external devices and brought back to the PS3 to be played back anytime. This neat PS3 update option allows you to clean up your hard drive, free up needed space, and backup important videos. In addition, any PSP videos you may have downloaded will now be to be played on the PS3.
You can watch the Playstation video below with more information on the new v2.70 Firmware Update and please note…it was mentioned to be ready 'real soon', so it should be updated on the download link below shortly.
Download the Ps3 Update Firmware Version 2.70 at the official site.