PSN Update: No Store Yet, But Free ID Theft Protection Now Available
A quick update of where the PlayStation Store situation stands and new info about Sony's plans to offer free identity protection for its customers.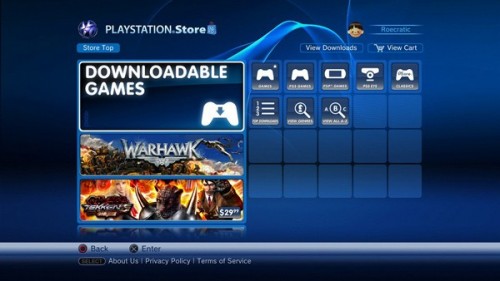 Yeah, remember when we said the PlayStation Store might be back on May 24 – yup, didn't happen. Not only did the PlayStation Store not go up, we instead got a statement from Sony addressing the store situation and then a notice of maintenance for the PlayStation Network – which came and went without so much a whimper.
Basically all reports about the PlayStation Store reopening for business, pretty much jumped the gun, at least that's how the manager for the PlayStation Blog, Jeff Rubenstein, put it lightly: "For those asking about the PlayStation Store, we're still targeting restoration of all services by the end of this month," said Mr. Rubenstein. "Contrary to reports, the Store will not be publishing today (May 24.)"
So there you have it – pending further notice we probably won't be seeing a return of the PlayStation Store until the last days of May, if not the beginning of June (and hopefully for Sony's sakes before E3.) All this of course, pushes back the plans for Sony's "Welcoming Back" program that will offer PlayStation Network users a selection of free PS3/PSP games to keep forever as a gesture of good will.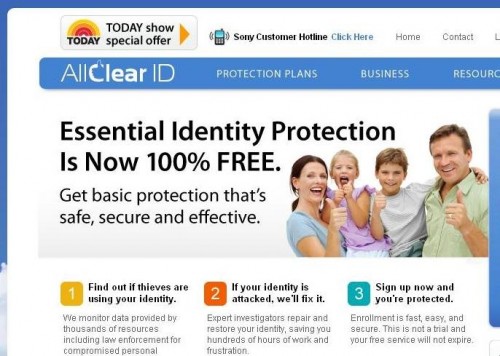 Going forward at least with other gestures of good will, Sony recently began their plans to offer free identity theft protection for a whole year for its PlayStation Network members. Starting now and only up to June 28, you can sign up through a form posted on the PlayStation Network website and get protection from Debix's AllClear ID service – "a premium identity protection service that uses advanced technology to deliver alerts to help keep you safe."
Salesmen pitch aside, here's a detailed list of what the service actually provides:
Cyber Monitoring and Internet Surveillance
ID Attack Reporting
Actionable Alerts by Phone With Secure Voice Key
Direct Connection to OnCall Investigator
Complete Identity Repair
$1,000,000 ID Theft Insurance
It will take a day or so for your PlayStation Network/Qriocity account to be verified – around 72 hours says the website — but once it does, you will be sent an email notifying you to redeem your free year of service solely through Debix.
Via: ZD Net, PlayStation Network Website