7 Vital PS4 Features That Beat the Xbox One
When the PS4 and Xbox One launch in November, most gamers will have to choose between the two. But what sets them apart? Read this post and find out.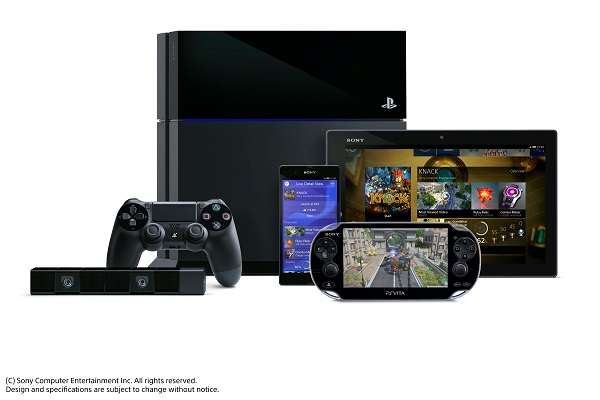 Between Sony's PS4 and Microsoft's Xbox One, there are very few differences. The two next-generation games consoles are almost identical in terms of technological specs, with both employing 8GB of RAM, nearly 2 teraFLOPS of computational power meaning that they're very similar in the ways that our games look and feel. In fact, what's possibly the biggest numerical way in which the two are different is in the price. However, while the PS4 and Xbox One certainly share a few features, Sony's game box may just have the edge, and you can find out why here.
1. PS Plus
One of the PS3's biggest advantages over the Xbox 360 was that it offered premium online gaming at none of the cost. For free, you could hop online in any game that supported it, with a PSN ID and access to a broadband connection being all that you needed. So when Sony announced that the PS4 would charge for the same feature, many were disappointed. However, Sony have also revealed that keeping with the paid PS Plus subscription that offers free highly rated titles, the PS4's paid multiplayer will offer PS4 games (and PS3 and PS Vita games too, included in the price). For example, while titles like Hitman ; Absolution, Battlefield 3 and Need For Speed : Most Wanted have all been provided by PS Plus since the beginning of the year, Xbox Live Gold subscribers have only been gifted a handful of older games as a reward for subscribing, meaning that paying to play online with PlayStation has never been so good.
2. Streaming
While online multiplayer gaming on PS4 may cost money, there are plenty of online services for PS4 that won't. While some of these relate to TV shows (e.g the Netflix app), others, who want to increase the the possibilities in their games will be glad to know that the console will allow livestreaming. Thanks to some nifty new tech and that 'Share' button that the brand new and update dualshocks include, gamers can now broadcast their gaming live on sites like Twitch or UStream, sharing their gameplay with the masses.On the other hand, Xbox One will let you record and upload game footage, but unfortunately, as it requires an Xbox Live Gold subscription, you'll have to pay for it.
3. Multiple Controls
Recently, Microsoft have announced the 'SmartGlass' app, allowing various mobile devices to look at stats or control few aspects of your Xbox One's media, but what SmartGlass doesn't really allow you to do is play games. Currently, only two games are supported for Microsoft's service, meanwhile, as part of Sony's PS4/PS Vita cross functionality, unless the game requires the use of a camera, or any other external peripheral, it will require PS Vita Remote Play, which allows you to control the title in some way on Sony's handheld console.
4. Mobile Gaming
On the subject of the PS Vita, this is where Sony has one huge advantage over the Xbox One. While Microsoft's next-generation has to prove itself via the gaming on TV,  many PS4 games will give you the option to game on the go, meaning that should you want to take your game with you, you'll be able to carry on playing some form of the game on PS Vita. While this feature won't be good news to everybody if they don't own a PS Vita, it gives a chance to those who want to to play PS4 games on tiny screens, which is something that Microsoft's lack of a dedicated gaming handheld, means that they cannot offer.
5. Free to Play
As mentioned, if you don't choose to sign up for the paid multiplayer option on PS4 that the online gaming on Sony's next-gen console will require, you won't be able to access the online section of most games. That is, unless, that game happens to be free to play. Thankfully, even if you don't pay for multiplayer, in most cases, you'll still be able to play free to play titles, as they are free to play, therefore not requiring users to have paid for access to multiplayer. Xbox One's free to play titles, however, are effectively free to play only in name, as you'll still have to have sign up for an Xbox Live Gold account just to play them.
6. Current Gen Upgrade
Neither the Xbox One or the PS4 will have native backwards compatibility (meaning that Xbox 360 and PS3 discs won't work on the next generation consoles) but what's important is how Microsoft and Sony are accounting for this. With GameStop, Best Buy, Amazon or at a Microsoft Store, people will be able to trade-in games from a list of 8 titles, paying just $10 to receive Xbox One versions. Sony, on the other hand, say that while publishers can decide the price, PS4 versions of PS3 games will be available for a "significantly discounted" price. But what can games do if those games don't yet have PS4 versions? As PS4 will have Gaikai, the game streaming service which Sony bought in 2012, a multitude of past PlayStation titles will be available on the next-gen console with Dave Perry, Gaikai's founder, stating that Gaikai's tech "is so advanced that some day [they] could easily [run] PS1, PS2, PS3 and the PS Mobile games on any device, including the PlayStation 4."
7. PS4 Instant On
The final feature on this list is the PS4's ability to switch on 'instantly'. No one particularly enjoys waiting around for their machines to switch on which is no doubt why both the Xbox One and the PS4 are boasting such features. However, while the Xbox One will turn on from a 'rest state', you can switch the PS4 off in the middle of a game, and switch it back on again, quickly resuming your game exactly where you left it. It's a small feature, but for those not willing to leave their consoles in a standby-like mode, and still want to jump into their game quickly, then the PS4 is the better option of  the two.
The PS4 will launch on November 15th in North America.
We'll keep you posted once we know more.
Read more on ps3maven, GTA 5 to be Released on PS4?, What is PS4 PlayRoom and Why is it One of the PS4's Best?