PS Vita TV Could Stream PS3 Games to TVs too, Sony CEO Says
Sony have announced PS Vita TV, a set top box that can stream PS Vita, PS One and PSP games to TVs and now, streamed PS3 games could be right around the corner.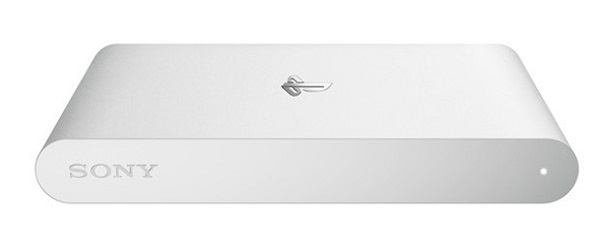 When the ads promise things along the lines of 'new realms of gaming' with all of the tech specs and whistles to go along with it, usually the only thing deterring consumers is the price. For most people, the cost of the PS Vita has been the biggest pricey thorn in their sides as plenty of gamers want to get their hands on what's possibly the best handheld games console out there, but not everyone can afford it. Lucky for them then, that Sony recently announced PS Vita TV, a set top box that allows people to stream PS Vita, PS One and PSP games directly to their televisions but now, Sony say, that people could save even more money as the device could begin to stream PS3 games to televisions too.
The news comes from Sony Computer Entertainment CEO, Andrew House, who, speaking to Nikkei about Sony's possibilities with the cloud (Gaikai, for example, is the streaming service Sony acquired last year that will allow PS3 games streamed to the PS4) said that "In the future, Sony Computer Entertainment will offer games developed for the PS3 to PS4 and PS3 by using a cloud-based game distribution service,". However, House continued to discuss the PS Vita TV device saying that "Technically, the PS Vita TV can support such games. Therefore, SCE is considering providing PS3 games to the PS Vita TV by using the service in the future." meaning that there's a lot of money to be saved by consumers with Sony's new gadget.
Adding PS3 support to the PS Vita TV device could make it the must have gadget for PlayStation fans, even working with any TV that it's connected to in order for users to play PS4 games on the screen. As it retails for around $95 it's more affordable than buying each of these consoles too. Unfortunately, Sony have only announced a release date for Japan, saying that it will launch in the country on November 14th, but should it prove a hit, we could see it make its way to the west in the future.
We'll keep you posted once we know more.
Source: Nikkei
Read more on ps3maven, PlayStation Vita TV Introduced – Plays Vita Content On Your TV, New PS Vita Model Coming To Japan October 10