PlayStation 4 Launch in Japan Feb. 22, 2014
Japanese gamers get the news they've been waiting for: the release date for the PlayStation 4. Find out what that means big picture wise.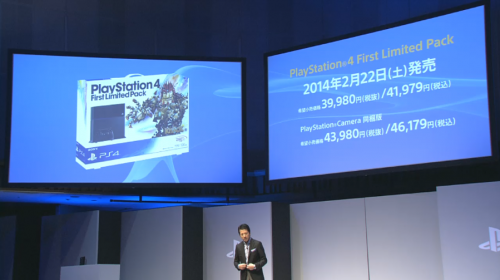 Having taken care of business (everyday!) by dating the release of the PlayStation 4 in both North America and Europe, Sony catered their early Monday morning press conference to audiences in the eastern portion of the globe, namely Japan and Asian territories.
In particular, Sony finally revealed that their upcoming console won't be hitting store shelves in their corporate homeland of Japan until the first quarter next year, on February 22; that's three months after the PS4's mid-November release date in the west.
As it so happens, this isn't the first time a Japanese-oriented piece of gaming hardware has favored foreign territories over its own when launching. In fact, that little title goes to a fellow Sony device, the precursor to the PlayStation Vita, the long retired PSP Go.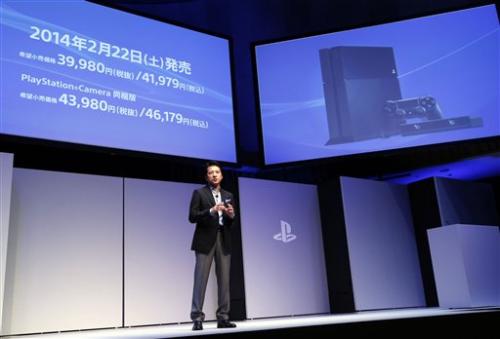 Really, what Sony's 2013 snubbing of the PlayStation 4 in Asia truly highlights, is the company's determined strategy in winning the west this next-gen console go-around. Given the console's heavily western focused launch line-up, that's my reasonable estimation.
Outside of Knack, produced by Sony's Japan Studio, none of the games coming alongside the PS4 are being made by a Japanese third-party. That will change for February though, as Sony made full intention Monday morning to have a stronger Japanese presences at that point.
Until then, Japanese and Asian territory gamers can begin pre-ordering their PS4 on October 5. They'll have two purchasing options, the standard edition at ¥39,980 ($401 USD), or a bundle including the PS4 Eye camera on sale for ¥43,980 ($442 USD).
Also as a limited first-run bonus, Sony is giving away a free digital copy of Knack. Meanwhile, we here in the states and Europe get absolutely nothing (well, if you don't have PlayStation Plus that is.) But hey, we get it three months earlier, so fair is fair.
For more PlayStation 4 and PS Vita news, including a new Vita model coming to Japan, and a Watch Dogs movie in the works from Sony, keep it here to PS3Maven.