PlayStation Network Releases, November 1st: Hydrophobia: Prophecy, More PS2 Classics
It's November 1st, 2011, which means a new month with a lot of new stuff, including this week, Hydrophobia: Prophecy and three new PlayStation 2 Classics.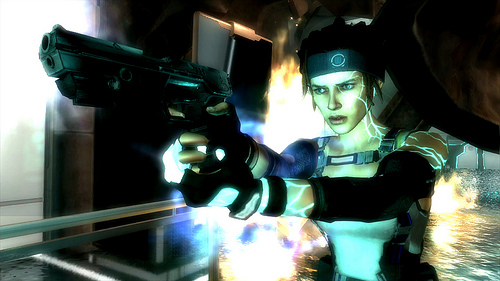 Obviously the really big news this first week of November is the launch of Naughty Dog's Uncharted 3 in North America – I'm sure you've heard about it plenty enough — and while Drake's latest quest throws players through the sun-scorched sandy drenches of the Rub' al Khali desert located in the Arabian Peninsula, Hydrophobia: Prophecy on the other hand, makes great use of an opposite, but almost equally adversarial, element.
Water. A force of nature which can take many forms and in large amounts can be seriously deadly. It's this constant threat throughout Hydrophobia, as you, Kate Wilson, try to escape a sinking underwater city (I'm guessing the builders never saw the movie Titanic) by risking though dangerous pathways filled with flooded obstacles and electricity-prone hazards. PlayStation Plus subscribers get the game free for November ($10 regular price), so if you're still thirsty (see what I did there!) for more adventure once you've put down Uncharted 3, how about giving Dark Energy Digital's recent creation a dive! (See what I did there again!)
Also available this week, Sony returns to the endless catalog of PlayStation 2 games and retrieves three new titles to download: Raiden III from Seibu Kaihatsu, Bloodrayne from Terminal Reality (oh hey, the made Ghostbusters: The Video Game), and Harvest Moon: Save the Homeland from Natsume. Personally, if last week's PixelJunk SideScroller left you itching for Japanese-centric 2D shooters, it's a good itch believe me, Raiden III is your best bet to ease that affliction. Pretty pseudo-3D graphics and a neat power-up mechanic that let's you level-up specific weapons is what's in store if you pick up this absolute gem of PS2 game for the absolute steal of a price — so please, check it out!
PlayStation Plus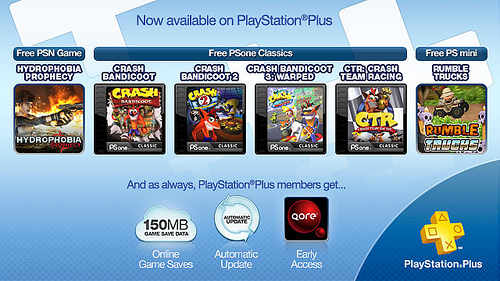 Free PSN Games and DLC
Hydrophobia: Prophecy
Free PSone Classics
Crash Bandicoot
Crash Bandicoot 2
Crash Bandicoot3: Warped
CTR: Crash Team Racing
Free Minis
Rumble Trucks
Full Game Trials
MORTAL KOMBAT VS DC UNIVERSE DIGITAL
Exclusive Discounts
Hasbro's Family Game Night – 50% off Sale Price (PlayStation Plus Price: $10.00)
Media
Qore Episode 42 – November Early Access
Exclusive Avatar Bundle
Monster Hunter Freedom Unite Avatar Bundle 1
PlayStation 3
Downloadable Games
Hydrophobia Prophecy ($9.99)

ESRB rated M
File size 1.77 GB
Pinballistik ($3.99)
Start off your Pinballistik experience with the Circle the Wagons tables. Load up your revolver for a shoot-out or stop in at the saloon for a game of cards and some target practice in the Classic Table or take on your friend, head-to-head, on the Battle Table.
ESRB rated E10+
File size 313 MB
Max & The Magic Marker – Gold Edition ($9.99)
Welcome to Max & the Magic Marker – Gold Edition, an award-winning physics-based puzzle platformer that plays like a classic – but with a twist!
ESRB rated E
File size 241 MB
Mortal Kombat Vs DC Universe Digital ($19.99)
Download Mortal Kombat vs. DC Universe today. When Worlds collide, Heroes and Villains must choose their side and fight as a sinister plot with cataclysmic results unfolds. Which side will you choose?
ESRB rated T
File size 5.8 GB
DC Universe Online Free-To-Play (Free)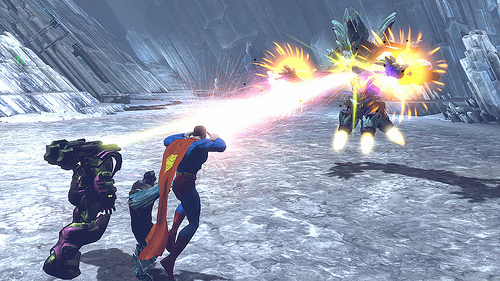 DC Universe Online is now Free-To-Play. Your Way. Embark on your own origin story as you start on the path to Legendary. Choose your side, good or evil Choose your powers and get ready for a fast-action combat experience where you control every move in combat.
File size 122 MB
Game Demos
Medieval Moves: Deadmund's Quest Demo
Swing your sword to counter attack an enemy, reach back to your quiver for an arrow to aim a pinpoint accurate shot or toss a barrage of throwing stars with the kind of true angle, speed and precision that is only available on PlayStation Move products. Download the demo today to jump into the action before Medieval Moves: Deadmund's Quest releases on November 15, 2011!
ESRB rated E10+
File size 1.96 GB
Max & The Magic Marker – Gold Edition Trial
ESRB rated E
File size 241 MB
Saints Row: The Third Initiation Station Demo
ESRB rated M
File size 754 MB
Happy Feet 2 Demo
ESRB rated E
File size 1.05 GB
PlayStation 2 Classics
Raiden III ($9.99)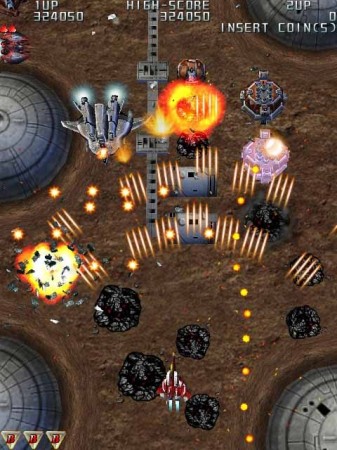 ESRB rated E10+
File size 737 MB
Bloodrayne ($9.99)
Join the Brimstone Society as the dhampir Rayne and fight to keep the world safe from vampires!
ESRB rated M
File size 1.23 GB
Harvest Moon: Save the Homeland ($9.99)
Assist the Harvest Goddess by nurturing your grandfather's farm and keeping the town from being turned into a resort!
ESRB rated E
File size 111 MB
Add-on Game Content
DC Universe Online Fight For The Light ($9.99)
DC Universe Online Fight for the Light is a DLC pack that allows players to create their own Lantern-inspired characters and acquire the use of a new set of Light Powers. Players will also be able to fight with and against Green Lantern as they battle through missions on three new map areas including S.T.A.R. Labs, Coast City and the Sciencells of Oa.
File size N/A
MotorStorm Apocalypse Halloween Livery (free)
Happy Halloween from the MotorStorm team! Deck out your vechicle with this livery pack and send shivers through the racing shocks of your rivals.
File size 100 KB
UNCHARTED 3: Drake's Deception Various Add-ons (x31) ($0.49 – $9.99 each)
File size 555 KB – 139 MB
Everybody Dance Pack 1 ($8.99)
Additional tracks: Boney M. – Daddy Cool Cameo – Word Up! David Bowie – Jean Genie Rick Astley – Never Gonna Give You Up, File size 1.25 GB
LittleBigPlanet 2 — Uncharted 3 Drake Sackboy Costume ($1.99)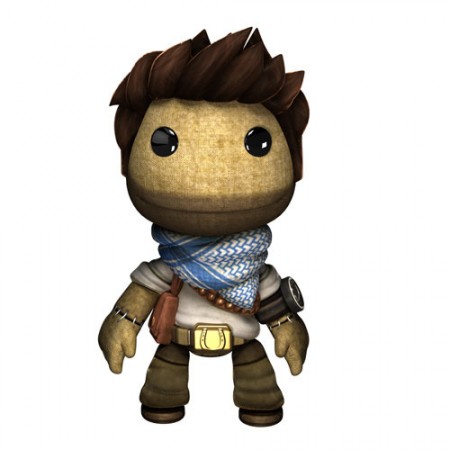 File size 110 KB
SOCOM 4: U.S. Navy SEALs Evac Co-Op Pack ($7.99)
File size 1.33 GB
Batman Arkham City – Nightwing Bundle ($6.99)
Download the fully playable Nightwing character. Nightwing comes complete with his own unique gadgets and special moves, and is playable in all challenge maps in the game, as well as two additional challenge maps that are included with the pack: Wayne Manor and Main Hall. The pack also contains a bonus Animated Nightwing character skin.
File size 95 MB
Dead Rising 2: Off The Record: BBQ Chef Skills Pack ($1.99)
File size 4.16 MB
Pinballistik: Made Of Money Table ($2.99)
File size 1.76 MB
Pinballistik: Sector X Table ($2.99)
File size 1.76 MB
Rocksmith – Bodysnatchers By Radiohead ($2.99)
File size 3.05 MB
Rocksmith – Free Bird By Lynyrd Skynyrd ($2.99)
File size 6.49 MB
Rocksmith – Tighten Up By The Black Keys ($4.99)
File size 5.43 MB
Cars 2 Various Add-ons (x10) ($0.99 – $2.99)
File size 13 MB – 159 MB
EA Sports Season Ticket – Time Based (12 Months) ($24.99 each)
File size N/A
Worms Crazy Golf Carnival Course (Free)
The Worms Crazy Golf "Carnival Course" Pack is downloadable content that adds plenty of new content to the latest Worms title to come to the PlayStation 3 system. The "Carnival Course" Pack includes the new 18 hole 'Carnival' crazy golf course, 5 new challenges with leaderboards, the new 'bouncy ball' utility, and brand new customization items to unlock, including hats, balls and speech banks.
File size 202 KB
Rock Band 3
"Breath" – Breaking Benjamin ($1.99)
"Forever" – Papa Roach ($1.99)
"Until The End" – Breaking Benjamin ($1.99)
"Breath (Pro Guitar)" – Breaking Benjamin ($0.99)
File size: 21 MB – 31 MB (Singles)
Rock Band Network v2.0
"Madness" – Myrath ($1.99)
"Scissors" – Emery ($1.99)
"Toast (Live)" – Heywood Banks ($0.99)
"You Only Live Once" – Suicide Silence ($1.99)
File size: 2.9 MB – 50 MB (Singles) 72 MB (Total Pack)
Updates
Dragon Age: Origins Digital (Price Change) (PS3) (now $19.99, original price $29.99)
Hasbro Family Game Night (Price Change) (PS3) (now $19.99, original price $39.99)
Mass Effect 2 Digital (Price Change) (PS3) (now $19.99, original price $39.99)
Tiger Woods PGA Tour 12 Digital – Public Release (Price Change) (PS3) (now $39.99, original price $59.99)
Superstars V8 Racing (Price Change) (PS3) (now $4.99, original price $9.99)
Under Siege (Price Change) (PS3) (now $13.99, original price $19.99)
Phantasy Star Portable 2 – Digital (Price Change) (PSP) (now $14.99, original price $19.99)
Qore
Qore Episode 42
In November's Episode 42 of Qore — presented by the PlayStation Network — Veronica Belmont comes face to face with dragons in Elder Scrolls V: Skryim, follow Ezio into his final journey in Assassin's Creed: Revelations, reports on the key technology that made Naughty Dog's Uncharted 3 possible, and preview the quirky adventures to be had in Rayman Origins.
File size 1.16 GB
Avatars
Castlevania: Harmony Of Despair Avatar Collection ($2.99)
Castlevania: Harmony Of Despair Alucard Avatar ($0.49)
Castlevania: Harmony Of Despair Charlotte Avatar ($0.49)
Castlevania: Harmony Of Despair Jonathan Avatar ($0.49)
Castlevania: Harmony Of Despair Julius Avatar ($0.49)
Castlevania: Harmony Of Despair Maria Avatar ($0.49)
Castlevania: Harmony Of Despair Richter Avatar ($0.49)
Castlevania: Harmony Of Despair Shanoa Avatar ($0.49)
Castlevania: Harmony Of Despair Simon Avatar ($0.49)
Castlevania: Harmony Of Despair Soma Avatar ($0.49)
Castlevania: Harmony Of Despair Yoko Avatar ($0.49)
Monster Hunter Freedom Unite Felyne Acorn Armor Avatar ($0.49)
Monster Hunter Freedom Unite Felyne Fighter Avatar ($0.49)
Monster Hunter Freedom Unite Hunter Avatar ($0.49)
Monster Hunter Freedom Unite Kirin Armor Avatar ($0.49)
Monster Hunter Freedom Unite Kut-Ku Avatar ($0.49)
Monster Hunter Freedom Unite Nargacuga Avatar ($0.49)
Monster Hunter Freedom Unite Poogie Memorial Stripe Avatar ($0.49)
Monster Hunter Freedom Unite Rathalos Avatar ($0.49)
Monster Hunter Freedom Unite Rathalos Azure Avatar ($0.49)
Monster Hunter Freedom Unite Tigrex Avatar ($0.49)
Game Videos
Xcom – Dev Diary 1: What Is Xcom
Risen 2: Dark Waters – Gamescom Trailer
Risen 2: Dark Waters – Reveal Trailer
Crysis 1 Trailer
NBA Jam: On Fire Edition – Launch Sizzle
Rock Of Ages: Rolling Through The Ages Trailer
Rock Of Ages: Teaser Trailer
Driver San Francisco Launch Trailer
Motionsports Adrenaline Debut Trailer
Rayman Origins Bubble Dreamer Trailer
Rayman Origins Comic-Con Trailer
Hollywood Squares Trailer
Pulse 11/1 Edition GT Academy Behind the Scenes – Road to Le Mans
Themes
Sideway: New York Static Theme (Free)
Resistance 3 Survival Static Theme ($3.99)
Dark Souls Prepare To Die Theme ($2.99)
A Is For Astronaut Dynamic Theme ($2.99)
NCAA – West Virginia Dynamic Theme ($2.99)
NCAA – Texas A&M Dynamic Theme ($2.99)
NCAA – Notre Dame Dynamic Theme ($2.99)
NCAA – Oklahoma Dynamic Theme ($2.99)
Abstract Blue Distortion Dynamic Theme ($2.99)
Abstract Particle Dance Dynamic Theme ($2.99)
Aquarium 2.0 Dynamic Theme ($2.99)
Digital Blasphemy: Thetis Tropic Dynamic Theme ($2.99)
Digital Blasphemy: Tears Dynamic Theme ($2.99)
Digital Blasphemy: Vigil Dynamic Theme ($2.99)
Digital Blasphemy: Phraxis Moon Dynamic Theme ($2.99)
Digital Blasphemy: Flourescense Tropic Dynamic Theme ($2.99)
Dynamic Bikini Girl Theme ($2.99)
Views Of The World Static Theme ($1.49)
In The Wild Static Theme ($1.49)
Wild World Static Theme ($1.49)
Wallpapers
4 Elements HD: Wallpaper 5
Music
Uncharted 3: Drake's Deception Soundtrack ($9.99)
Uncharted 2: Among Thieves Soundtrack ($5.99)
Uncharted: Drake's Fortune Soundtrack ($5.99)
PlayStation Portable
Downloadable Games
Fate/Extra ($24.99)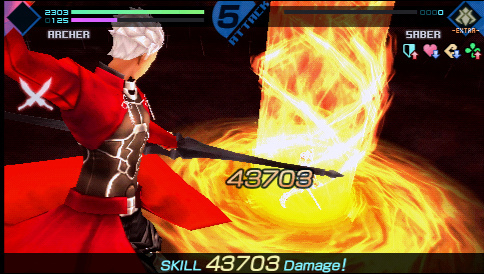 Enter the mysterious virtual world known as the SE.RA.PH and earn the right to have a wish granted by participating in the Holy Grail War. With only an enigmatic Servant, by your side, you will have to face both friends and foes in battles to the death in order to gain possession of the "Holy Grail" and to find the answer to the most important question of all: "Who am I?"
File size 1.1 GB
PSP minis
Fighting Fantasy: The Warlock Of Firetop Mountain ($4.99)
Fighting Fantasy: The Warlock of Firetop Mountain revisits the iconic first entry in Steve Jackson and Ian Livingstone's 16m selling Fighting Fantasy saga. With an intuitive Inventory system and Log Book to aid you in your endeavor, this is the perfect way to relive the classic adventure that started it all.
File size 28 MB
Videos
Pulse 11/1 Edition
Via: PlayStation Blog