PixelJunk Shooter 2 Taking The Plunge Again In March
The sequel to Q-Games' journey-into-the-deep shooter is on course to the PlayStation Network with new levels, new abilities, and a new online competitive multi-player mode.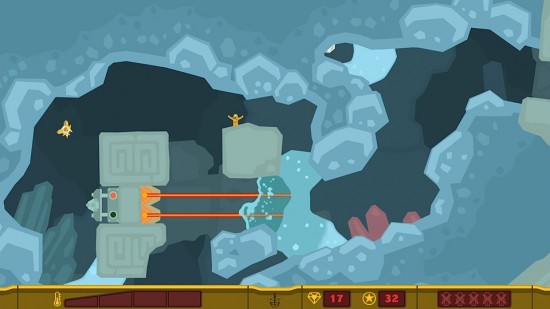 PixelJunk Shooter is a game of discovery through a rocky subterranean world with surprises around every passageway, and if you've waited this long to finally dive deep into this fantastic twin-stick shooter, then you better hurry as the next episodic chapter is about to launch exclusively on the PlayStation Network.
Coming in March, PixelJunk Shooter 2 (the first true sequel in Q-Games' PixelJunk series) will once again charge into the depths of a strange planet (three entire new worlds in total) to save stranded scientists while fighting off the chaotic elements of lava, steam, and new to the series, acid, foam, sand, light, and dark. There's also a host of new enemies to fend off too, including one level where you're surrounded by a swarm of aggressive creatures in pitch black darkness.
It's a good thing you're lean-mean submarine machine is armed with new ship suits and abilities to survive through this monstrous inner-space and complete the overall mission. At parts of PixelJunk Shooter 2 you can gain access to a special suit that will allow for sand digging, or a handy grappling hook attachment that will come in nicely for ship control though foamy situations.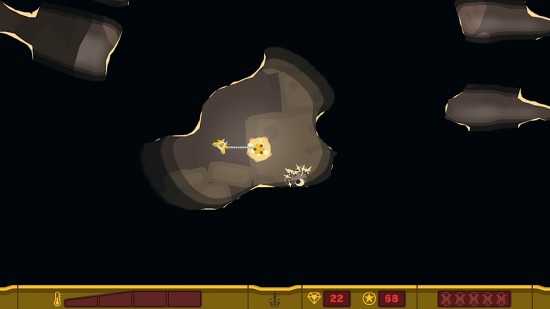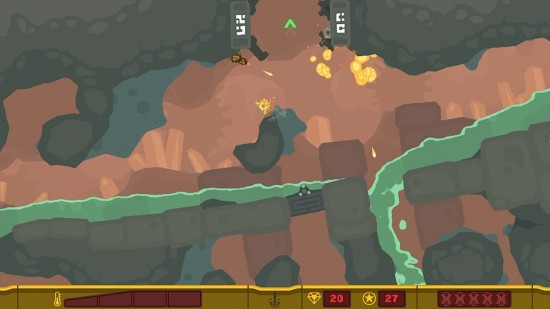 PixelJunk Shooter 2 is also adding an all new online competitive multi-player mode to make the overall digital package a bit more sweeter. In this mode, points are scored for rescuing scientists into the designated goal area, with one player playing the role of savior and the other villain by seeking and destroying their opponent – limiting or preventing the other player from scoring points.
After each turn, players change roles with the other and try to steal back any points the opposing player might have gained. Weapons will be of plenty in this mode and necessary to help take down your rival in an online mode where no one is guaranteed an easy victory – forcing players to not only be skillful with their reflexes, but also have a strategy that's adjusts with the situation.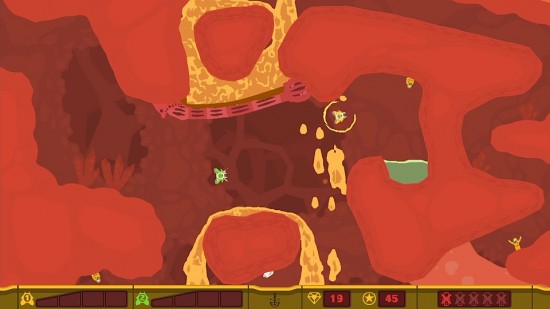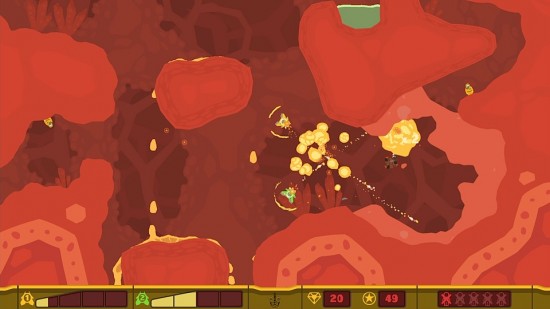 PixelJunk Shooter 2 spills – with thrills – onto the PlayStation Store in North America March 1 – ending the bitter taste that was the abrupt-shortness of game time that was the first game. Me thinks with PixelJunk Shooter 2, the developers heard those cries of foul play and put a lot effort into this game to address it.
Perhaps the big-wigs at Sony also heard cries of foul play in regards to their PSP, and used that information for the Next Generation Portable that was just announced. Either way, at least early depictions of how the software *cough*Portable Uncharted*cough* will look like on it appears to be quite impressive.