Yakazu 4 Coming In March With Free DLC For North America
Back to the streets of Japan, with the next game in the action-adventure series from Sega, for more street-fighting, host-club hopping, karaoke singing, organized crime action to become number one in hood – dragon style.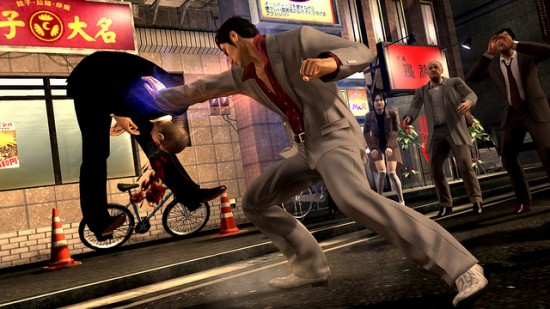 The Yakuza games, internally made by long-time industry veterans Sega, are more than an action-adventure series based around the street territorial conflicts between Japanese criminal organizations (called the Yakuza.) For outsiders, it's also an interesting glimpse into the inner workings of the Pacific Asian island nation of Japan, in particular the Yakuza culture which plays a fascinating role there.
Although if none of that sparks a keen significance to you – well then – the Yakuza series are supremely fun brawling games where you can roam the streets of a fictional Japanese city (Kamuro City) kicking rival street-thug butt, level-up characters to perform super-moves, pick-up fine ladies at clubs, play some mini-games, or punch a tiger right in the face (see Yakuza 2 for example.) Yes, you heard me right.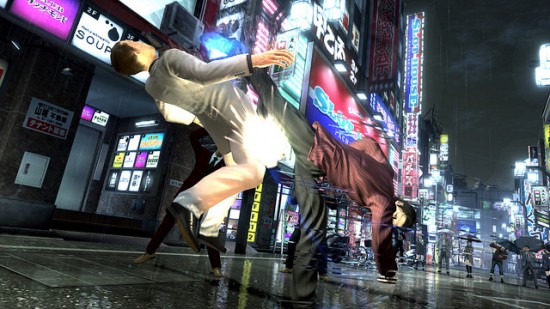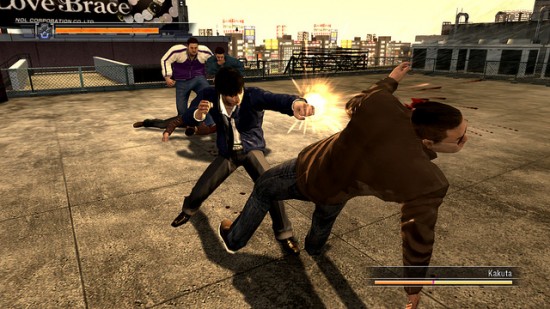 Yakuza 4, out in March, continues that fine beat-em up tradition with expanded areas to Kamuro City, including a roof-top area that sprawls out a large portion of the city, along with back streets and underground locations. There are also three new characters joining main Yakuza-series protagonist Kazuma Kiryu, each with their own side-missions and fighting styles that are all vital to the central power-grabbing plot.
To which, now takes place a year after the events in Yakuza 3 – where the majority of the game was located in Okinawa. In Yakuza 4, the setting shifts back to Tokyo, more importantly Kamuro City, as the death of  a man inside the ruling territory of the Tojo Clan, sparks an investigation that quickly leads to betrayal and an inward-struggle between four men over power, money, status, and honor.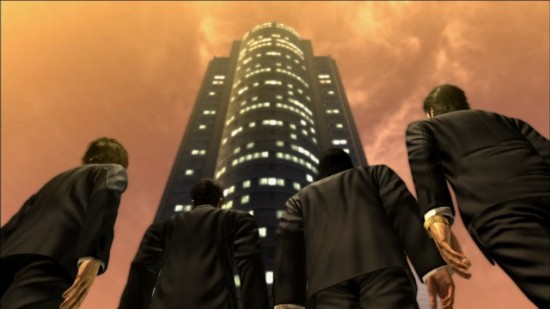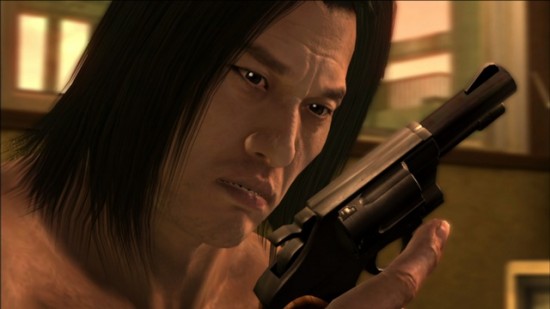 Our European and Australian buddies might also struggle with resisting the Yakuza 4 special editions. They're both named the "Kuro" and "Shiro" Editions and will come with an awesome-looking SteelBook case (a black case for "Kuro" and a white one for "Shiro") for the game, plus bonus in-game content – costumes and battle modes, specifically a Fighting Arena, Survival, and underground car park racing modes.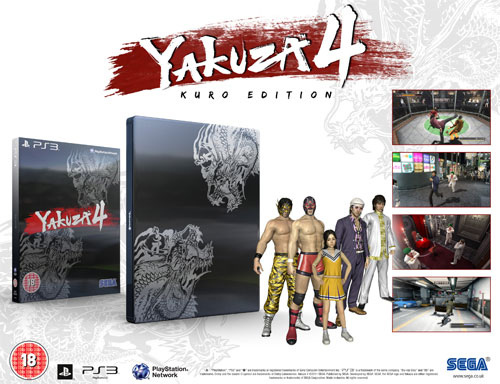 North America in the meanwhile won't be short changed in terms of content; all of the aforementioned goodies, except for the SteelBook case, will be free with every copy of Yakuza 4 when it lands on store shelves March 15.
That's a way off for sure, so it might be good to take a look at all these awesome PlayStation 3 mods and concepts or seeing as how pack-ins are all the rage these days (see above,) then you might want to check out what comes with MLB 11: The Show.
Via: Gaming Union