Nyko's Raven controllers for PlayStation 3
If you are a hardcore gamer and want to possess a wireless controller having envious features and an unmatched ergonomic design, Nyko's Raven for PlayStation 3 would be a device to set your eyes upon.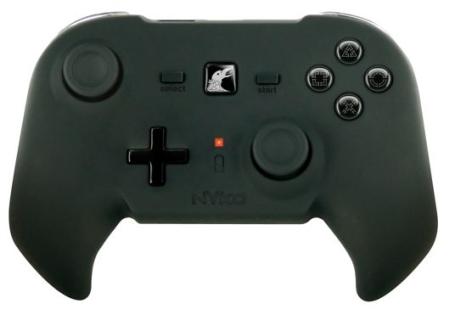 Costing $35, the Raven controller uses a USB dongle to get connected to PlayStation 3. Expected to launch this summer, the Raven will come in two configurations – an Xbox 360-styled one (pictured above) and another with a regular PS3 configuration. You will get an actual D-pad and concave triggers irrespective of which configuration you choose to buy.
The surface of this wireless controller has a soft feel to it, which gives you a secure and comforting grip. With a unique ergonomic design and specially designed angled trigger buttons that don't let your fingers slip off, you can now look forward to maximum comfort while you stay engaged in intense gaming sessions.
For some other PlayStation 3 controllers, check out the ones launched by MadCatz and Benheck.
Via: Joystic