Little Sackboy's PS3 Day Out!!
Fresh reports have just come in about our friend Sackboy from the Little Big Planet, who was apparently so bored of us playing around with him that it seems he just jumped out of the screen and had a blast for himself! It is reported that he just popped out of the game and straightaway headed to something that would give him a peace of mind, he just shot at the PS3 controller, took control over it and began playing some of his favorite games, shocking visuals of the incident have just been recovered and it seems that our friend is having a great time out there!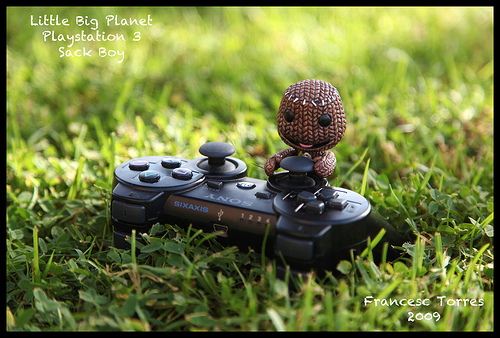 You might probably realize that all of this did not happen really and that everything stated above was just a mock up, but if you did actually fall for it then I guess that you are as dumb as a rock, but never mind lets get into the actual details of these shocking visuals, shall we? A fun seeking individual named Francesc Torres bought this cool Sackboy toy on eBay and then set it up like you see in the pictures, and it is quite clear that everyone likes it, not only our little friend Sackboy but also his adventurous outing complete with a Date with the PS3!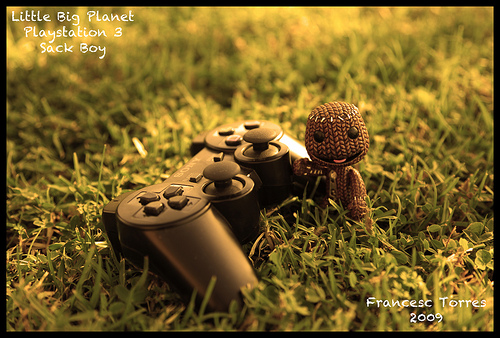 You can also check out more of Little Big Planet fun like the Gene Simmons Kiss Sackboy Doll or view Kratos the God Of War in his Sackboy Avatar.