New 'Soulcalibur V' Trailer Shows Off Expanded Character Creation Mode
Back again for Soulcalibur V is the character creation mode, and it's better than ever.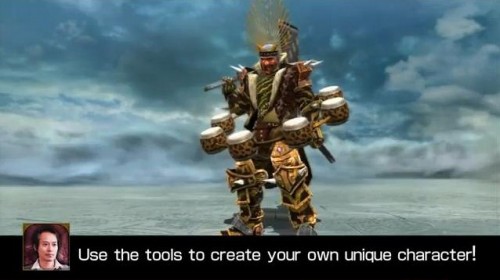 Character creation has always been a touted game-feature of the weapon-clashing Soul series, from Namco Bandai, since the release of Soulcalibur III, where much like a Mr. Potato Head or what not, players could choose from a toolbox set of different fighting classes, clothing and armor, and physical features to assemble their vision of the ultimate warrior. Or… to just make knock-offs of familiar gaming faces like Ryu from Street Fighter II or Solid Snake from Metal Gear Solid, which fair enough, looked cool also.
Launching in January, Soulcalibur V's own character creation mode truly goes beyond it's predecessors by giving unlimited amounts of freedom to personalize your character as you so choose. From just the standard facial features and clothing carousel options (which are awesome in their own right), you can go even deeper than before by molding together different trinkets to specific armor pieces — like adding devil horns to a set of samurai armor. There really is so many countless options to choose from this go around — it's mighty impressive. Oh, and of course, if you just want to make Ken or Bayonetta, then have at.
Check out the five minute video starring Hisaharu Tago, Soulcalibur V's producer, while he shows us the game's fully-fledged character creator. Not only is it informative, but it's really funny too!
Square-Enix wants to get you into the role-playing game mood by featuring three classic such titles, starting this November, with the "Winter of RPGs" campaign. Exactly which three you'll just have to click here to find out!