Beat The Best Ninja In Town With Naruto Shipuden: Ultimate Ninja Heroes 3
The land of Ninjas and sushi is also a place where most of the killer technologies and video games are produced. Japan, also has people filled with a craze for mangas and animations and when it comes downto Naruto: Ultimate Ninja, people can go crazy after him. So, observing this craze for the game, the developing group CybetConnect2 came up with the idea of launching it as a video game. After the success of the first Naruto: Ultimate Ninja game in PS2, there was no turning back. After many successes, here is the latest installment in the Ultimate Ninja series named "Naruto Shipuden: Ultimate Ninja Heroes 3". The game has been enabled specially for PSP gamers so that everyone can enjoy it at any point of time.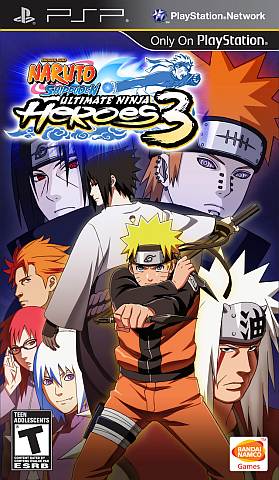 This sixth installment is of a similar action genre which was seen in the first five games. But this time, the level of aestheticism and excellent graphics just takes the game to a next level. Even though it is a 2D game, the game offers nonstop fighting and over 50 different ninjas to choose from.
The game is not just an ordinary action game but it's actually played in a story mode where the player follows the life of Naruto Shippuden. With numerous other modes and excellent features, this game is a total entertainment package and you can even play with up to four friends through its multiplayer mode. It will take a good amount of time to complete the whole game as the player will have triumph over 80 action-packed and thrilling missions.
I am sure it's going to take the players to one mind blasting ride. If you want to try it out, it will be available with the price tag of $36.99.
If you want to take a look at some more killer action games, here are SOCOM: U.S. Navy SEALS Fireteam Bravo 3 and Metal Gear Solid: Peace Walker