Little Big Planet Toys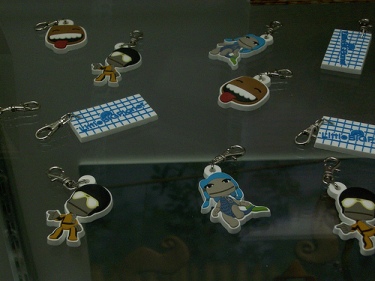 Sackboy from Little Big Planet seemed to dominate the American International Toy Fair which was organized at the Javits Centre in Manhattan. There were some real hard core stuff being exhibited and you could certainly not find anyone under the age of eighteen there. Some of the gaming characters you could see there were Sackboy of course, and others from Star Wars, Tim Burton, Simpsons, Qee, and many others you wouldn't want to miss.
The pirate toy could perhaps be one of the meanest toy figures you could find at the fair. There is something nasty about his broken teeth and the menacing about his black eye patch. Sackboy's female version, a girl Sackboy was also present, just to infuriate people who were glossing over the unbearable cuteness of Sackboy. Apart from gaming characters, there also were several toys and replicas like the rather interesting Star Trek chair.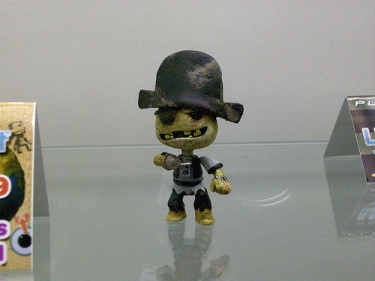 However, Sackboy and his variety of clones dominated the fair and you would well expect that to happen anyway, for Sackie is quite a rage now. His only crime being he is cute. We have covered several of these Sackboy inspired artworks like the Little Big Planet Action Figures, Little Big Planet Costumes amongst others. The Sackboy Tattoo was an unexpected winner in our hearts when we featured it.
Via: GeekaNerdBlog