God of War III Trailer Reveals Brutal Imagery
If one has to learn about revenge, one must learn it from Kratos. While Kratos can't rest in peace until all his adversaries are defeated, his spirit of adventure won't die until the most brutal wars are fought. The latest trailer shows that brutality which we can expect in God of War III. The trailer reveals one eyed monsters, impenetrable jungles and blood curdling violence, all mixed to shoot up the adrenalin of eager God of War III fans.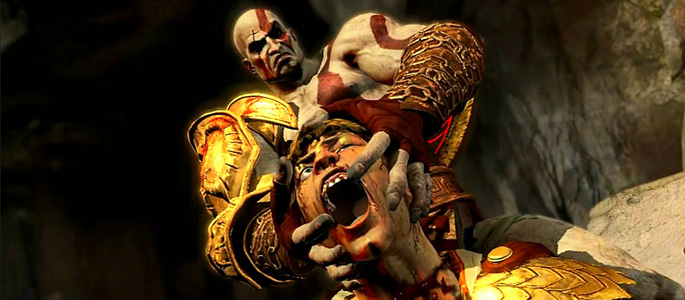 The trailer itself has been rated 18+ and when you look at it, you would most certainly be taken aback by the intensity of the fighting and the brutality that is depicted in the game. If the trailer is so violent, one can only imagine what the real deal is going to be like. One can expect a very dramatic gameplay and this is an extended version of the first footage which was released sometime back.
While you drool at this video, you would also love to know that there is going to be a Collector's Edition of God of War 3. The Talking Kratos Action Figure is eerily close to real life and you would not know if you are playing the game or being with Kratos for real. You could also check out the 3D Kratos with Zbrush.