The Sequel Of Tom Clancy's Ghost Recon: Future Soldier Will Really Thrilled You
War-fare has a new level and that has been revived by Ubisoft by releasing their latest addition to the famous Ghost Recon series. I bet this one will attract everyone's attention as soon as it gets released on 1st October 2010. This killer one's name is "Ghost Recon: Future Soldier" which is the fourth sequel in the Ghost Recon series if the expansions are excluded.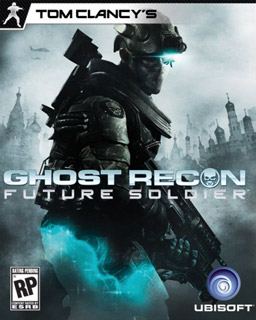 Its title and the image itself give the hint that how minds blowing this game will be. This game is been set in a futuristic time line. I guess insomething like a partial post apocalyptic sort of environment where the technology has been improved vastly. Filled with mist, thrill and destruction, this game is going to keep all the players at the edge of their seats.
The player will be playing a soldier's role in this game. To be precise, it's a very high tech soldier we are talking about. With State of the art guns with laser and stuff, all modified into killer machines, there will be similarly powerful enemies too to battle. With powerful missions and cutting edge technology, there are many more thrilling stuffs filled in which will be kept a secret.
Its excellent story and unmatched level of gaming quality will take gaming to a new level. There are many new features which were not there in the previous edition. Its single player and multiplayer modes will increase the enjoyment of your weekend gaming sessions. You can see a trailer here. It's a pure treat for the PS3 players and if you want to try it out then it costs $59.99.
You can see some other PS3 games too like Metal Slag XX and Castlevania Lords of Shadow.