Dual Shock PS3 Controller Necklace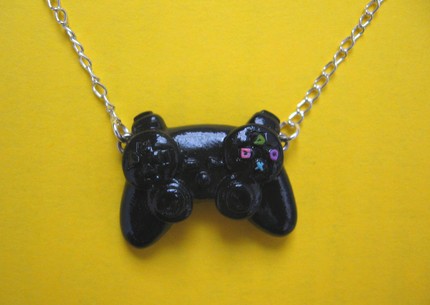 Sky Blue Bunny at Etsy's has created some cool and stylish Polymer Clay Black Controller Necklace. The necklace has a mini sized Dual Shock PS3 controller pendant and it looks surprisingly chic. In my opinion, this necklace looks straight from the streets of Camden in London. Camden market is known for street fashion that is uber-cool and having pop sensibility.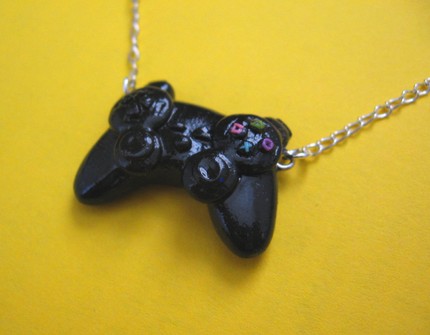 In the same way, the American seller has created a street styled necklace which contains the PS3 controller made of polymer clay attached to a silver plated chain. It also comes with sculpy glaze in order to give an extra touch of shine.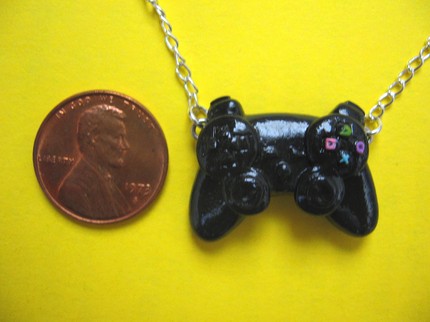 We may soon see gaming inspired and influenced fashion hitting stores and becoming the next big rage. What's more, if the fever continues, we could have the haute-couture designers dedicating an entire line to the culture of gaming.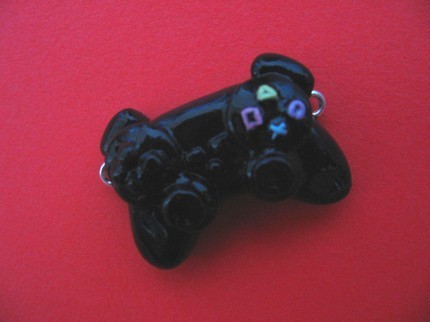 You could check out previously featured PS3 Controller Earrings and Cufflinks which also are similar to these necklaces. The Polymer Necklace costs $16.5 each and I must say it would look great on a simple white t-shirt. Perhaps now is the time to show loyalty to your favorite console and controller.