Street Fighter Floating Cammy Head Sculpture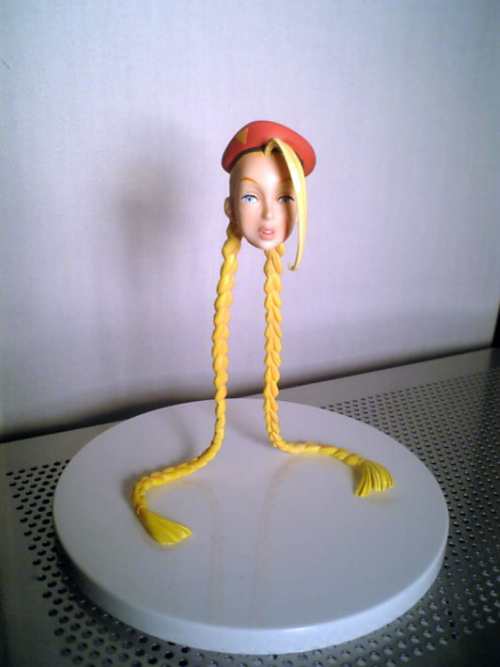 Street Fighter's Cammy is a cultural symbol of modern gaming and if you thought she was way too hot, here is a sculpture that is way too scary. The Floating Cammy Head is a unique sculpture that is sure to take one down the path of an infernal nightmare.
You expect to see Cammy's voluptuous body but there is none of her lines and curves.There is only her beautiful yet scary face and her golden locks hang in the air like a decapitated zombie's.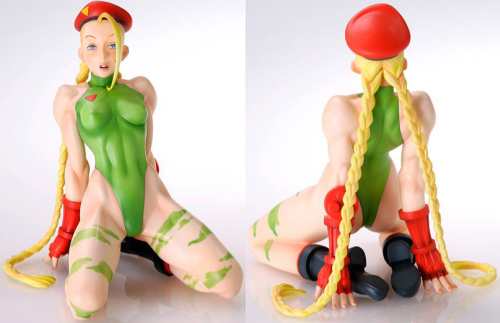 Cammy has been awarded the titles of Top Video Game Vixens, Top Videogame Hotties and the like. However, nobody could have braced for her darker and scarier side which we see here in its entirety.
Her famous legs are missing and I wonder if feminists would consider this female body objectification, as only a part of the body, the head is shown. I guess not!
You may also be interested in learning Cammy Moves for Street Fighter 4 if you are a great fan of her. You can also go ahead and learn How to Unlock Gouken. I would say, if this ever hits the market, grab it. It would make a great Halloween gift.
Via: Kotaku