Dual Shock Controller Earrings and Cufflinks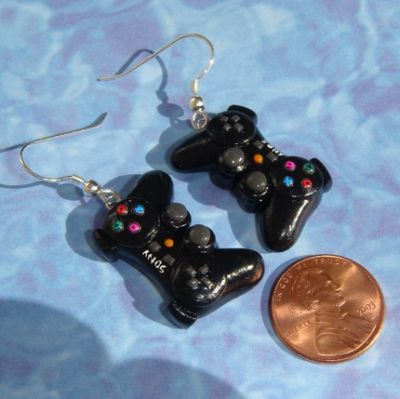 Lauren Swingle seems to be as fascinated by the Dual Shock controllers as any avid gamer would be. However, she seems to take it a step further and has created the Sony Playstation 3 Controller Earrings and Cufflinks. This jewelry are handmade from polymer clay and can be customized according to the customer's needs and wishes.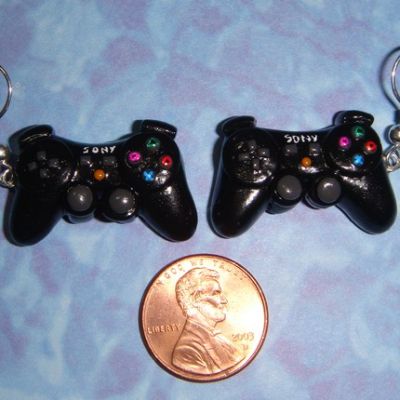 The earrings are made in fish-hook style but you could request for dangle clip-ons if you have not got your ears pierced. The earrings could be customized to look like a pendant or bracelet, or even as a cell phone accessory. The earrings cost $23 for a pair and if you wish to have them customized into something else like a necklace for instance, the prices would differ. Price should not be an issue when one is talking about such pretty designs specially available at Etsy's Clay Collection.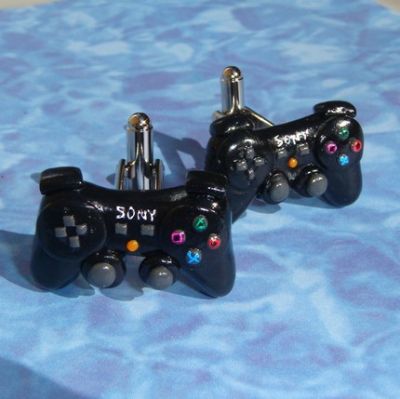 The cufflinks are quite interesting too and would make great and unique gifts for friends and family. The Sony PS3 Dual Shock Controller Cufflinks cost $30. The PlayStation inspired adornments would be gift packed in a cotton filled jewelry box and shipping would have to be added to the price mentioned. Lauren has certainly created some of the most beautiful Dual Shock controller inspired artifacts ever.