Final Boxart For Ico & Shadow Of The Colossus Collection Features Reversible Cover
Check out the colossally cool reversible cover that The Ico & Shadow Of The Colossus Collection will be getting for it's September 27th release in North America.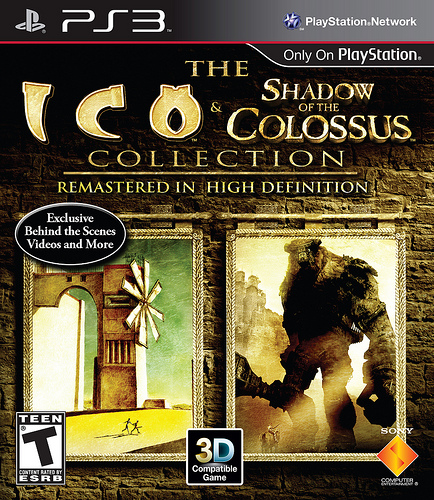 No The Last Gaurdian at Tokyo Game Show 2011? No problem! The Ico & Shadow of the Colossus Collection releasing on September 27th (in North America) will surely be enough to ease the no show for Team Ico's greatly anticipated next game which, sadly, will go M.I.A. at one of the industries biggest shows.
Quite likely you've probably heard enough till the sushi comes home about this stellar PlayStation 3 exclusive compilation. Well deal with it. It's not everyday that two fantastic examples of what the videogame medium can produce come out on a single day, marvelously remastered in HD to boot,  so it's only right that it gets all the clamor it deserves.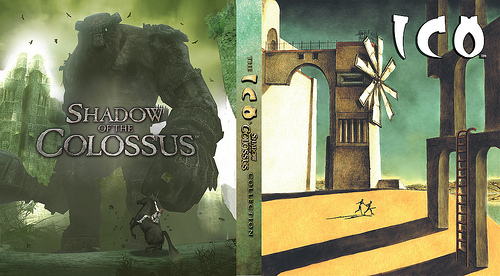 A solid sentiment that even Sony themselves share, because, just take a sweet gander at the final box art and inside reversible packaging The Ico & Shadow Of The Colossus Collection is getting, which so awesomely displays both titles in a manner that should be the proud centerpiece to any bookshelf. They did a similar treatment with the cover for Resistance 3, and I have it on good authority that, that too, was a rounding success with fans.
Honestly I wouldn't mind seeing reversible covers like these for other PlayStation 3 games. Ohhh I'm so looking at you Uncharted 3: Drake's Deception! Geez Louise, maybe something for the Metal Gear Solid HD Collections too, that would mighty dandy alright.
Via: GamePro