Batman Arkham Asylum Wallet is Super Cool!
If you are a Batman fan then you would already have the famous video game, Batman: Arkham Asylum, and now you should get this Batman Arkham Asylum Leather Wallet as a cool superhero collectible.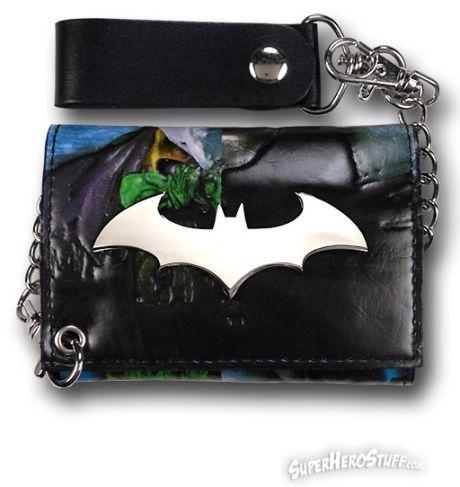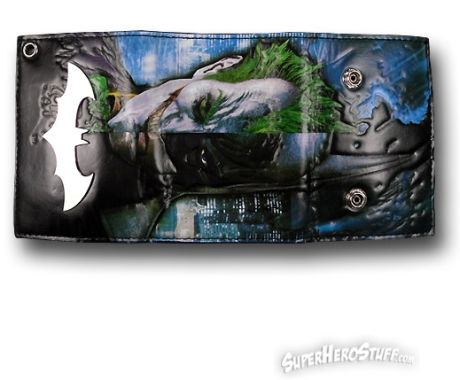 The Batman Arkham Asylum Wallet is really cool. It is made of PU leather, polyester and some real leather, but I think it would have been more appropriate to say that it is made of 'split leather' since it features joker's face on the wallet too. And we all surely know what Joker always carries around in his pocket. There is also a metallic Batman symbol on the wallet alongwith a 15″ long chain. The Batman Arkham Asylum Wallet is available for only $14.99 on Superherostuff.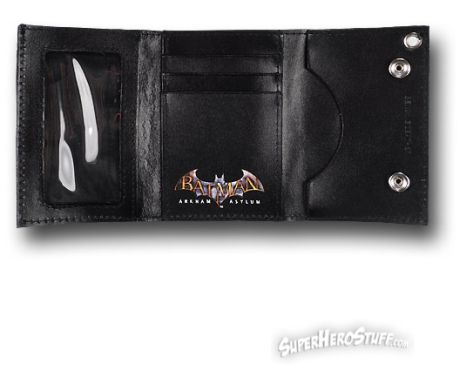 If you are interested in looking at more superhero games then you should also check out the Wolverine PS3 game and the Mortal Combat vs. DC Universe game at PS3 Maven.