Assassin's Creed Now Available In Collector's Pack
Assassin's Creed is one heck of a game that has never, in its history, failed to satisfy its buyers. But, every fan has put forward one common complain, a request rather, that when would the Assassin's Creed will be available in the collector's pack which will include the Assassin's Creed 1 and its sequel?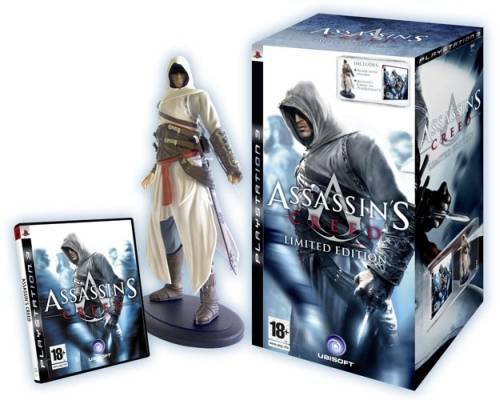 Well, the good news has finally been declared, the Assassin's merchandise is made available in a collector's edition pack with the launch of the second installment, Assassin's Creed 2, which will not only include both the gaming disks, but, it will also feature a 12 inch figurine of the game's main personality, Altair. The original goodie bag will be up for grabs by the GAME, a leading retailer of the UK, for an incredibly low price of ₤9.98, which I think is kinda garage sale like situation, so go and order one right now!
The special edition comes complete with the game, mini strategy guide, bonus disc, Penny-Arcade Assassins Creed Comic and a 12-inch figurine of Altair.
For other great video game collector items, check out Street Fighter 4 Collector Edition and the Resident Evil 5 Action Figures.
Via: LivePlaystation