Uncharted 3 Multiplayer Beta Starts In Late June
In late June, developer Naughty Dog unleashes the Uncharted 3: Drake's Deception multiplayer beta — read on to find out what's in store for gamers when it does.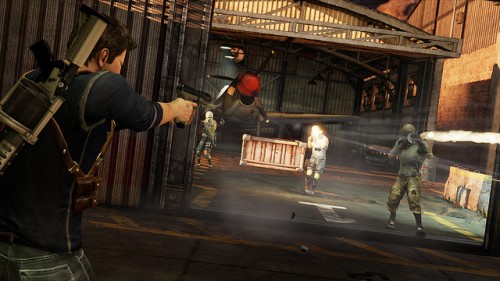 Six months is a heck of a long time just to play Uncharted 3: Drake's Deception, the third chapter in Nathan Drake's treasure-seeking adventures. Gladly series developer Naughty Dog happens to think so too, because soon enough gamers will be able to take an early crack at the PlayStation 3 exclusive game through the release of the Uncharted 3: Drake's Deception multiplayer beta that drops June 28.
This isn't a measly slice of the game's multiplayer either – the Uncharted 3 multiplayer beta is remarkably jammed pack with content, including 9 – count it – 9 whole individual modes to play. Only six multiplayer modes have been revealed in-depth so far, with the last three, being co-op based, that have yet to be fully disclosed by Naughty Dog – for now though, here's the current list:
Team Deathmatch
Three Team Deathmatch – Same deathmatch, but with 3 teams of 2 members each
Team Objective
Plunder – A capture the treasure mode
High Stakes – Where players gamble with XP and cash to win matches
Free For All
All online modes from the Uncharted 3 multiplayer beta will take place on two multi-level stages, either an giant airfield or a French chateau. Both have real-time elements during matches that give every battle that nice adrenaline kick – the airfield has actual cargo planes taking off and landing, while the chateau level has collapsing buildings that lay waste to the arena.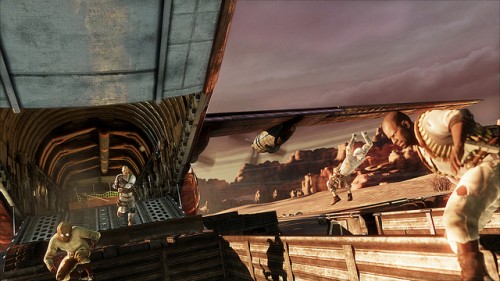 There are also a lot of perks and abilities for beta users to earn to gain a distinct advantage on the battlefield. One such match-changing ability are the recently detailed power plays, where if a losing team is in last-second desperate need for points, activating this one-minute event – say marking a player with bonus points if killed or exposing the winning team's location – can turn the tide in a dime.
You'll also be able to have the option to play as Nathan Drake or his salty-dog mentor Victor "Sully" Sullivan, but you can also create your own unique combatant through the multiplayer's own character creation tool and design a unique mercenary to the best of your imagination (…yeesh, I can see juvenile monstrosities already.)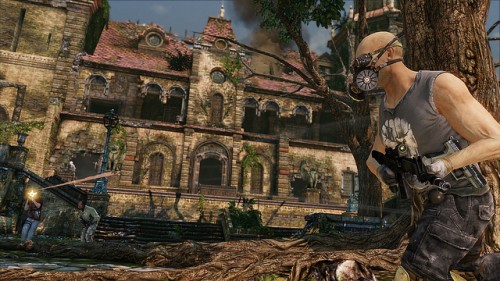 If all this sounds pound-for-pound like an awesome time, you won't have to wait too long to try out the Uncharted 3 multiplayer beta. The online shootouts over the PlayStation Network will start on June 28 for gamers who pick up a brand new copy of inFamous 2 (that comes with a voucher) and PlayStation Plus members.
For everyone else, the Uncharted 3 multiplayer beta opens for the public on July 4 (U.S.A! U.S.A! U.S.A!) and ends on ends July 13 — you'll only have about week (two weeks if you get early access) to have fun, so drink it up big till it lasts, because afterwards it'll be a grueling wait til the real thing hits retailers November 1, 2011.
Via: IGN