Tom Clancy's Splinter Cell Trilogy Available Now In Both Blu-ray & Digital Download
Either through your local game shop or the PlayStation Store, experience one of the best action-stealth series with the Tom Clancy's Splinter Cell Trilogy.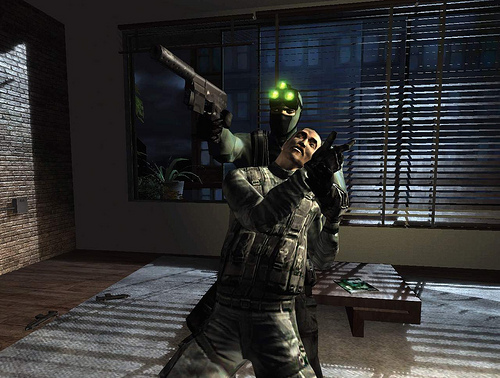 Bringing together the renowned author Tom Clancy plus truly stellar stealth-action gameplay, the Splinter Cell series, since its 2002 debut, has been a winning combination for publisher Ubisoft and gamers seeking top-notch espionage thrills. Now, the first three Splinter Cell hits are forming one triumphant collection that's available right now.
Tom Clancy's Splinter Cell Trilogy, offered in either Blu-ray or digital download formats for the same $39.99 price, hosts the original Splinter Cell, Pandora Tomorrow and Chaos Theory, which have all been given a thorough high-definition polish, and as with most PlayStation 3 remasters, stereoscopic 3D support.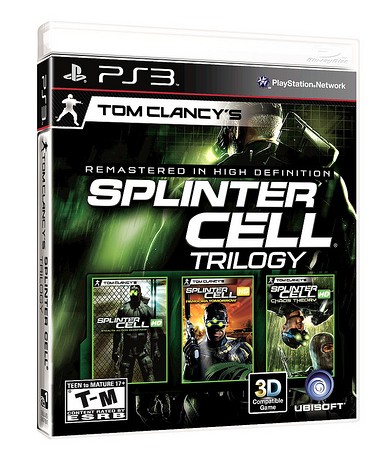 Sadly you won't be getting multiplayer options with these ports (based on the PC versions of all three Splinter Cell games by the way,) but if you want to relive the best of the best of agent Sam Fisher as he uses the shadows to eliminate the enemies of freedom – then checkmate. This is the HD collection for you and your PlayStation 3 (or possibly the Ico/Shadow of the Colossus Collection, whatever floats your boat.)
Also for your PlayStation 3, are this week's new releases on the PlayStation Network, which feature the revolutionary third-person action game from Capcom, Resident Evil 4.
Via: Joystiq