Sony PSP Gaming Soap Bar is Hygienically Neat
Always wanted to game while you bathed? Well your wish is pretty much granted. This new Sony PSP gaming console themed soap promises to give it's users the ultimate bathing cum gaming experience of their lifetime.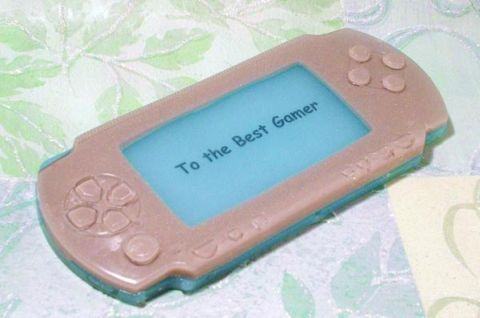 Recently we have had our share of many gaming consoles themed soaps such as the highly popular PS3 Controller Soap. But this kind of PSP mod soap is the first of it's kind, really I personally feel that this soap has a far better theme than it's previous versions as it very much portrays the portability of the device.
This soap very well defines it's original design base, the PSP, as it depicts the picture that the PSP is just as portable as the soap itself. Also I forgot one more thing, this soap also signifies that the PSP is an indispensable part of our lives just as the soap is, you can't live without a soap, can you?.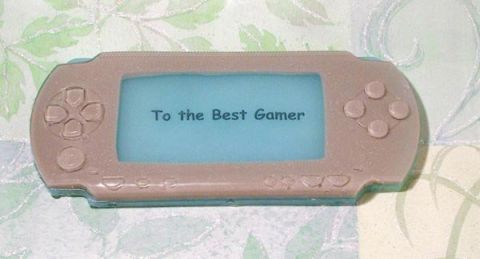 Priced at $9.99, this equipment of self hygiene is available at Two Eggplants Shop over at Etsy. Since you all absolutely love your PSP's and really cannot go on without it, you must be thrilled to own one of these as it promises to give you a gaming experience even inside your bath, a place where you cannot take your PSP with you.
Who knows you might come up with a small bathroom game to be played with your PSP themed soap.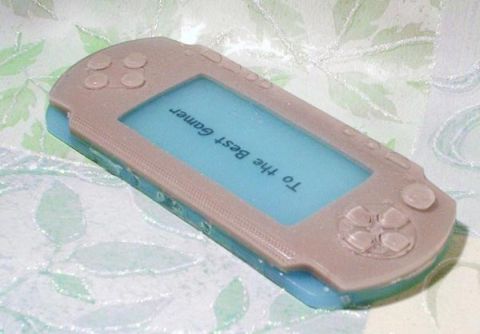 Etsy's Via: Geeky Gadgets