Ultimate Sony PSP Mods and Designs Collection
The PSP console is one of the coolest handheld gaming consoles ever, and although we love it the way it is, we cannot keep ourselves from trying and modding it one way or another. Some like to paint it into a cool design, some like to photoshop as a hopeful new PSP concept, and some really go all out and actually take it apart and put it back together shiny, new and with a cool theme.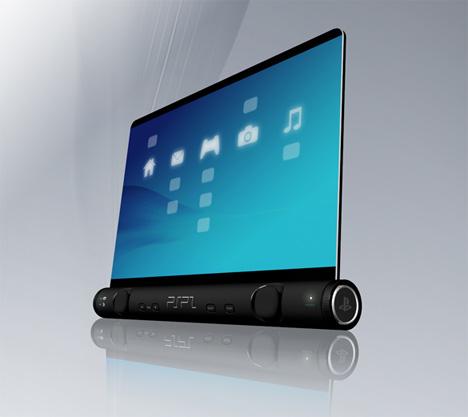 While we usually present cool PS3 Mods, below we listed 20 of the coolest Sony PSP mods and designs created that combine modifications, concepts and other PSP hacks; these vary by themes, colors, shape, style and design. Some are somewhat old, while others really give us a prayer, hoping that the new PSP theme will really get the greenlight and Sony will adapt it.
Check them out and let us know which is your favorite, which Playstation Portable you can see becoming a reality and which doesn't make you look at it even twice.
PSP Gameboy Mod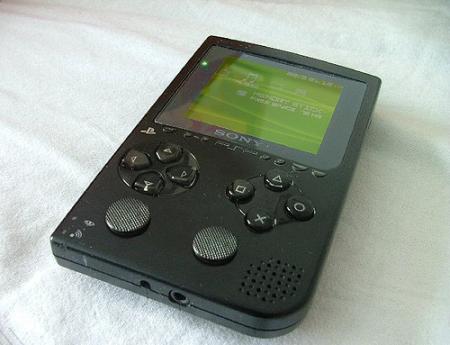 This cool PSP mod is built into a Gameboy and is most likely a design or photoshop creation rather than the real thing, but I wonder if people would prefer this shape to the current PSP. It is after all a Gameboy handheld that many are familiar with and perhaps even preferable.
Image Credit
New PSP 2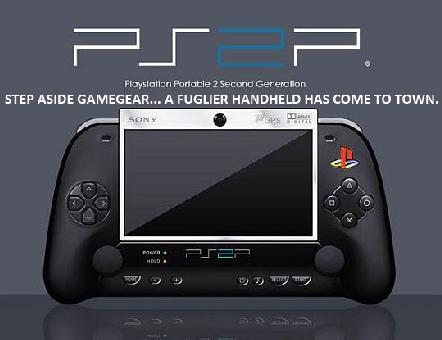 Fans are still waiting for Sony to do more than just upgrade the capabilities of the PSP, and provide something new…i.e a PSP Phone. Until then, here are two PSP concepts (one is top image above) that may seem pretty innovative, but not both are as cool as we wish…which would you love to become the new PSP?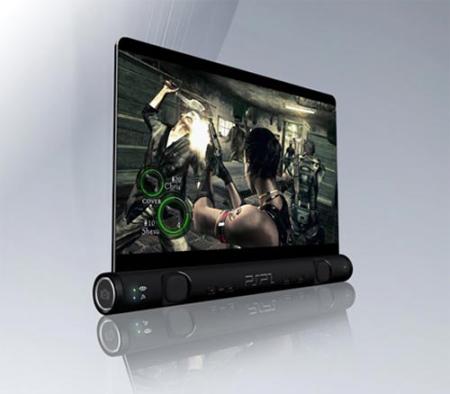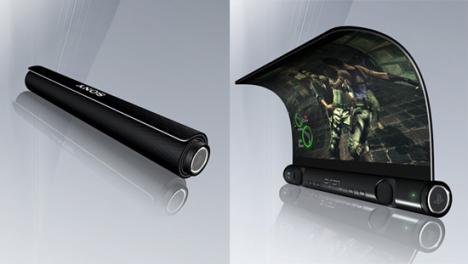 Black PSP with Red Buttons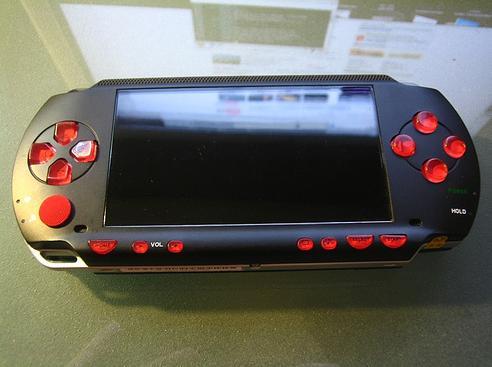 I kind of wish I could call this PSP mod a 'Black and Tan', but the actual buttons are Fire red. We may already be familiar with the Black PSP, but the way the controller buttons were replaced with bright red controls makes it completely stand out. It looks extremely chic and also a bit more innovative.
Image Credit
Warhammer 40K PSP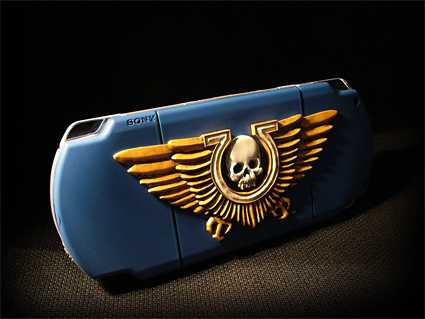 This is a promotional PSP that was to publicize Warhammer 40K and along with this cool PSP mod, a Nintendo DS one was created. It is a great new look that is both refreshing and may combine the Warhammer 40K fans with the Sony die hard fans…maybe it could be a beautiful friendship.
Image Credit
PSP Thumb Controller Mod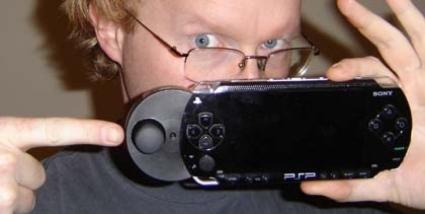 In case you love the PSP but wish it could feel a little more like a true PS3 Controller, then check out this cool mod from Ben Heck. The Modding guru has added a thumb controller to the PSP, to act like the Analog thumbstick we are used to. It is positioned a little bit different than the PS3 Dual Shock controller, but it may be a heck (no pun intended) of an upgrade.
Best part…that addition was made from a shredded Beef Jerky box.
Image Credit
PSP Hack with the PS3 Dual Shock Controller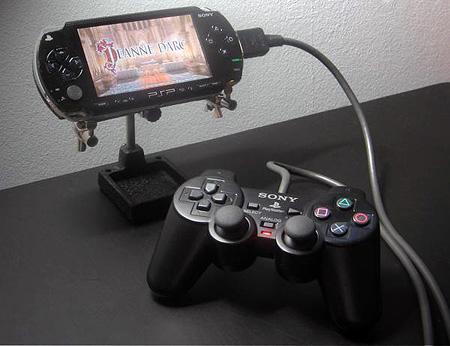 This is a really handy PSP hack for those who are so used to the Dual Shock controller. It 'simply' combines the PS3 controller, allowing PSP fans to use the loved and user friendly controller when playing the tiny handheld…just watch the PSP video below. It was made by Christian Doran gets two thumbs up from me!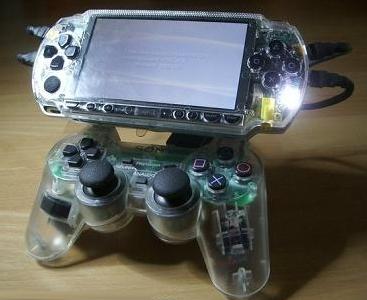 God of War PSP
God of War 3 may be the highly anticipated game title for the PS3, but its fanbase stretches beyond. This GoW fan made a great tribute by making a cool mod within the Playstation Portable, so all you DS fans can just wish you had the game available to you.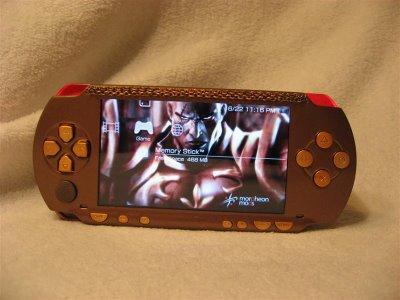 Image Credit
Unique PSP Themes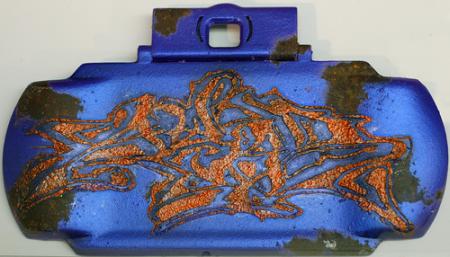 This cool Playstation Portable seems like a combination of the old and new; a little bit of rust with some cool modern design. It adds a different flavor to a tech gadget because of the colors and look, but I myself wouldn't mind having such a unique design to play with.
This second PSP mod has a different color style and just off hand makes me think a skater could have it resting in their back pocket. It also gives a sense of graffiti nature to it.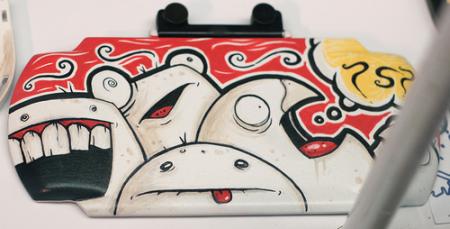 We were told the artists are unknown, so if you created it…let us know so we could add your name.
Color Changing PSP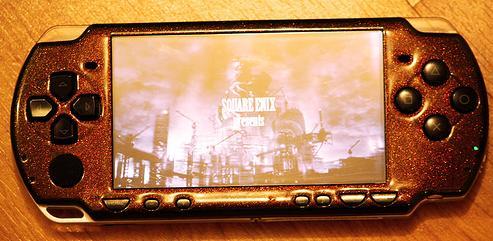 This is an amazing paint job by TabsSpace! By combining two beautiful colors, the PSP changes between Red and Green (with gold in between) as the angle changes. It is like having two different Sony Handhelds in one.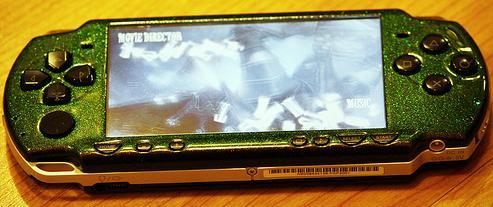 Image Credit
SNES Controller PSP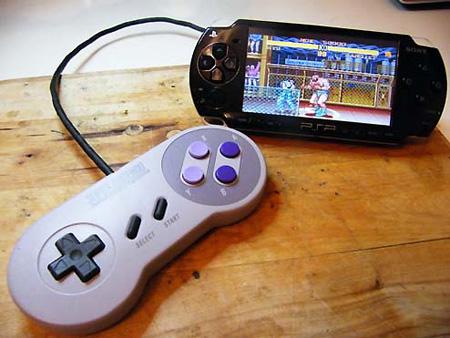 Like we saw the Dual Shock PSP mod above, this is another one from Christian Doran which revisits blasphemy as well. It combines the SNES controller from Nintendo to be used as an external controller for the PSP from Sony. What is wrong with this picture?
Image Credit
PSP Xbox 360 Controller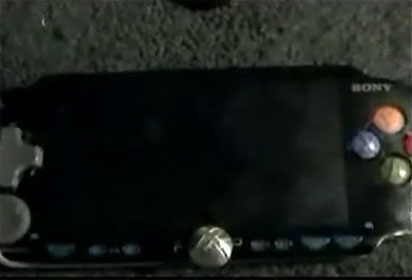 The rivalry between the Sony PS3 and Xbox 360 is well on its way, but why did they have to involve the PSP in it? It seems that some fanatic (or perhaps Xbox 360 insider) has decided to mod the PSP to have the controller buttons colored and look like the Xbox 360 controller. On the one hand it makes it more colorful, on the other hand it is blasphemy. You pick the side you are on.
Image Credit
Disco PSP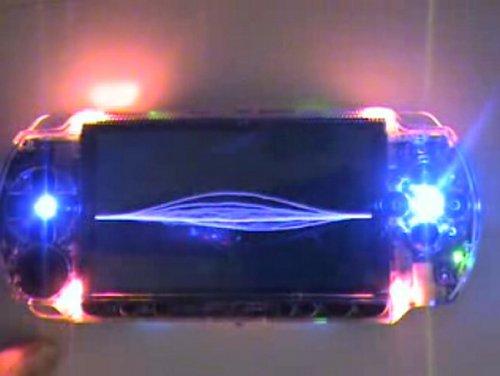 Playing music on the Playstation Portable has always been a great addition, but with the Disco lights…it has become a portable party. This cool mod makes the PSP music get a makeover with flashy lights, and as bright as it is…the PSP deserves some time to party…not just its fans.
PSP Phone Mod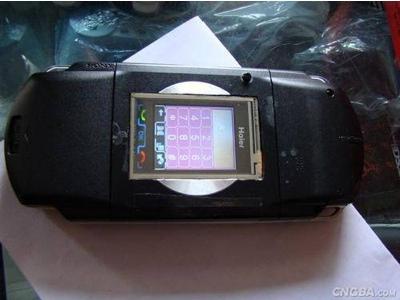 There were so many hopeful speculation that Sony will finally make a PSP Phone and while all the fans were waiting, someone has decided to make one for themselves. A small Touchscreen Haier phone has replaced the PSP UMD drive and the result is…that PSP Phone we have always wanted.
Image Credit
PSP 'Phone' Mod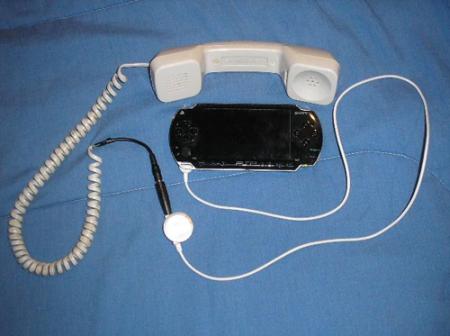 This may be another PSP Phone mod, but I am fairly certain that not many would actually prefer this over the PSP without a phone. Still, it is a mod nonetheless and give credit where it is due…even though the PSP just went back a century.
Image Credit
Alien PSP Mod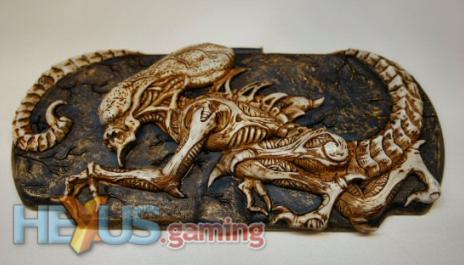 There is something to Playstation fans and Aliens, for we have already seen the Alien PS3 Mod previously. This time around, the Aliens have invaded a smaller gaming console and since it is portable, have made duplication easier. Ok, enough with the drama, this is an amazing looking artwork that is pasted on the great portable, and I personally love it.
Image Credit
PSP Cooling Fan Mod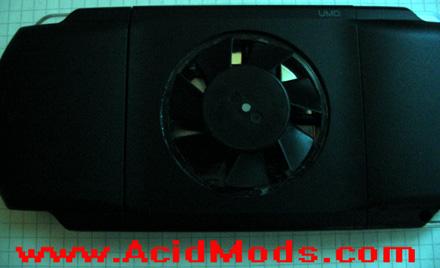 I personally have not had my PSP over heat or burning any fingers, but it seems someone has came up with a solution to the problem that has not yet surfaced with the cooling fan.
This mod would place a fan where the PSP UMD discs are, which could keep your PSP cool as Fonzie and allow you to up the hours you are continually playing.
Image Credit
Bright and Shine PSP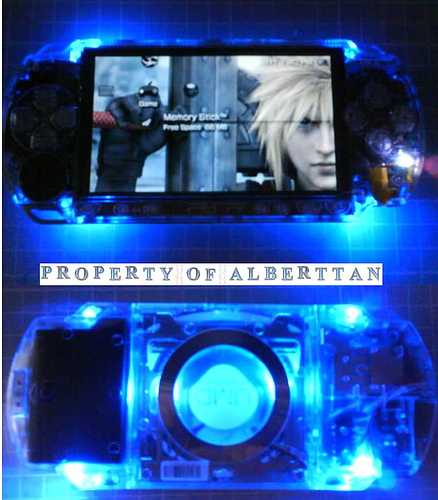 A PSP mod by Albertan is not something to remain hidden, for it is flashy, bright and illuminated in every which way. You can rest assured it will gather fans from most walks of life but forget about having time off, for it cannot stay hidden and unseen.
Image Credit