Real Alien PS3 Mod is Out of This World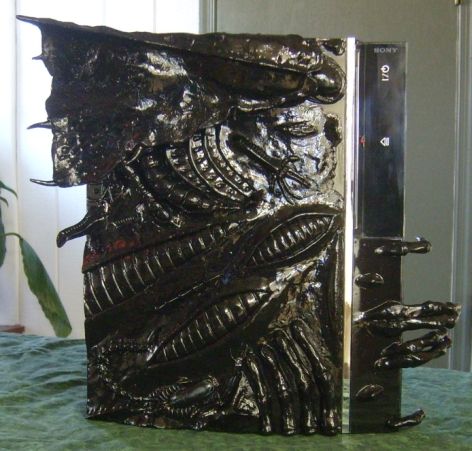 Even though this is a PS3 Mod it still freaks me out. Still, I cannot but keep looking at it as if it is a real alien gaming console; it is simply hypnotizing with its body, shape and color.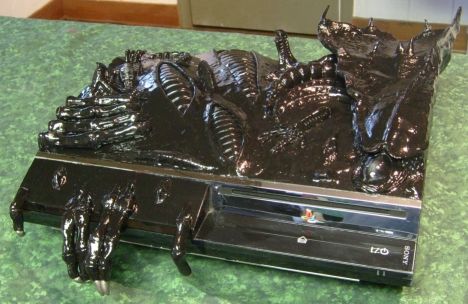 Created by GivinTats on Llama forums, this Playstation 3 mod was actually done as a favor with a freehand responsibility to make something awesome. I believe the gamer's wish has come true, but would they be too scared to actually play it.
The Alien Mod PS3 is morbid, eerie and combines a number of different Alien parts from the movies we have grown up with. It has a little bit of the 'face grabber', some tiny skulls, the rib cages that scare the hell out of any 12 year old, and the color of death recreated with a generous amount of epoxy putty.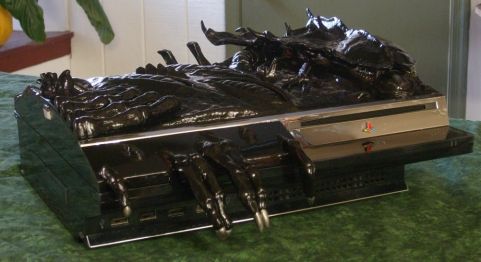 The Screaming Skull PS3 cover reminds me of this mod because of the color and fear concept, but this modification takes it out of the ballpark for the ability to make that same 12 year old cry out of fear.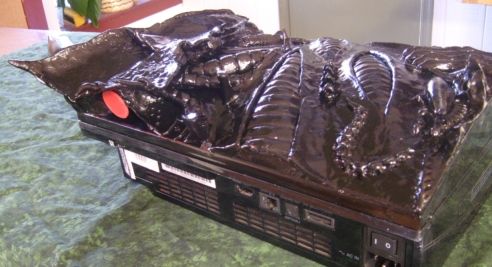 Image Credit