Sony Holds Panel For Next Generation Portable At GDC 2011
At the Game Developers Conference, Sony's successor to the PSP was the headline topic that featured a quick demo of its augmented reality functions.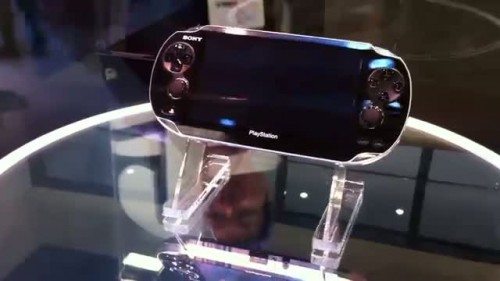 Compared to Nintendo's almost pre-E3 like event at this year's Game Developers Conference, Sony's own panel was respectfully low-key and full of Power Point slides, though they both where headlined a bit by their own upcoming portable gaming device. In Sony's corner it was the tentatively named Next Generation Portable.
Now, the NGP panel at GDC didn't have sweet announcements of Netflix or free Wi-Fi access at over thousands of locations (although who knows that might come later) – the event mostly served as a media refresher and a repeat of already established information about the NGP since its Tokyo debut in late January.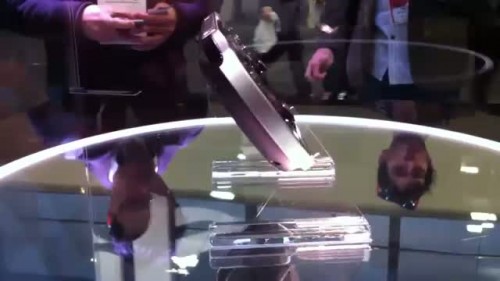 It even managed to serve as a clear up of misinformation that had nested quickly through out the web. At the start of the panel, main speaker David Coombes, a platform research manager for Sony Computer Entertainment America, quickly addressed the wide speculation about the true processing power of the NGP (rumored to be rivaled to the PlayStation 3,) and downplayed that notion as being not true.
"Some people in the press have said wow, this thing… could be as powerful as PS3. Well, it's [NGP] not going to run at 2GHz because the battery would last five minutes," Coombes said. "And it would probably set fire to your pants." Brings a new meaning to hot pants, doesn't it.
Later on in the panel, Tsutomu Horikawa, a director from Sony Computer Entertainment International's software solution development department in Tokyo, took over and demoed the augmented reality functions of the NGP – displaying both a video game character come to life by scanning a game cover and a Jurassic Park sized T-Rex towering over him on the NGP's screen.
Here's a quick run down of what else was highlighted at Sony's NGP panel at GDC:
PowerVR SGX543MP4+ GPU "which should deliver impressive video rendering."
RAM is closer to the PlayStation 3 than to the PSP. No official number yet.
GPS is included in 3G units only, but Wi-Fi only units can do positioning through Skyhook Wireless – a system that uses data at Wi-Fi hotspots to coordinate accurate location information.
NGP game cards will be 2GB to 4GB max for launch titles, by contrast a PS3 game uses 9GB – meaning "lots of room for developers to create to create huge, complicated software and datasets."
Powerful camera with head tracking capabilities, and optimized for low-light, high speed video.
Pressure sensitive multi-touch OLED screen and touch pad. 
Sad to say, this might be the last droplets of information about the NGP until June, where it's sure to be front stage and center at this years E3, along with a landslide of game demos like the Uncharted game that is being developed by SCE Bend Studios.
Via: Eurogamer