Sony Pictures to Adapt Powers Comic as Original Show for PSN
Utilising the fact that the PS3, PS4 and PS Vita are media hubs and games consoles, Sony Pictures will release the Powers comic as an original show for PSN.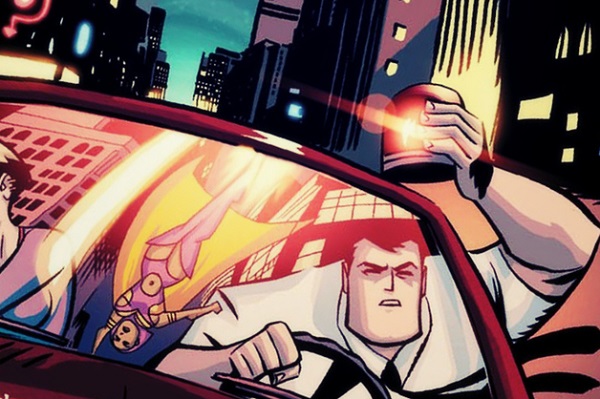 Few people use games consoles just as gaming devices any more, the statistics would show you that. No longer are the days when button mashing and interactive polygons were the only things that our game boxes could do, as they now make thousands of TV shows, songs and films available to us at the push of a Dualshock button. The new generation of consoles (the PS4 and the Xbox One) have been keen to show this especially, with Sony and Microsoft fighting in the run up to the console's release dates over which box had the better entertainment apps. Several apps are already available on PS3, PS4 and PS Vita, including BBC iPlayer and YouTube, but now, Sony are going to boost those media offerings even more by releasing the Powers comic book series as the PlayStation Network's first original show.
Powers (the show and not the comic book) would be a 'superhero fantasy and crime noir' series, bringing together two homicide detectives whose cases focus on those with superhuman abilities, those would be the 'powers' then. According to reports, Powers is a pretty hot ticket in the television landscape, having been in development for a few years before Sony Pictures picked up the rights to make it the PlayStation Network's first original show, with a pilot of the show even being produced for the television channel FX. FX's loss is PlayStation user's gain, however, as the series would be broadcast via PSN (a specific console hasn't been announced, but we're presuming that Powers will be available on PS3, PS4 and PS Vita) in 10, hour long episodes.
What we also don't know is how the content would be made available to us. While Powers does have PSN exclusivity in the US (i.e it wouldn't be broadcast on any US television channels), it's unclear if Powers would be released as a download or via streaming or both. Sony Pictures are reportedly set to license the show to international television networks (meaning that international viewers would be able to watch it without PSN access) but this doesn't make the picture any clearer. Too, we currently have no idea as to whether Powers will be free to watch or if it will only be available with a PlayStation Plus subscription, which costs money. However, we'll likely know more about the show as development on it continues, so we'll keep you posted once we know more.
Source: The Hollywood Reporter
Read more on ps3maven, PlayStation Vita Getting Hulu Plus, Redbox Instant, and Crunchyroll Apps, Watch The inFamous: Second Son Live Action TV Commercial