The PlayStation Phone Is Now The Sony Ericsson Xperia Play
Finally at long last and by nobody's surprise, Sony unveils their new attempt at trying to meld both mobile phone and gaming platform.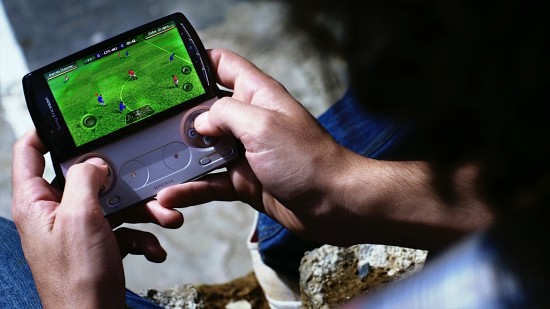 It's a multi-touch smart phone. It's a mobile platform for games, both PlayStation and Android based. It's the newly introduced, but already knew was coming because we've seen it in countless leaked photos and videos, the Sony Ericsson Xperia Play (a.k.a. the PlayStation Phone,) which made its debut this past weekend at the Mobile World Congress 2011 in Barcelona, Spain.
Just by venue alone, you can already tell how the Xperia Play contrasts from another recently Sony-announced extremely-powerful portable from a few weeks ago. Where as the "Next Generation Portable" is simply a dedicated gaming handheld, the Xperia Play is trying it hand to bridge together a mobile phone device and a traditional gaming platform – allowing for a well-suited environment for mobile game developers.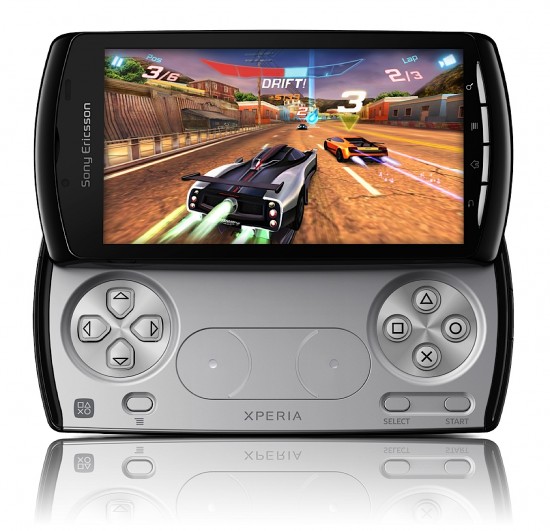 Whether that scenario – one with an Android 2.3 Gingerbread OS on a 1GHz Snapdragon processor, with a slide-out PlayStation controller-like game-pad, will "Play" out into a big success for Sony is still anyone's guess at this early stage of the game, but for certain it shows how the mobile gaming industry has heated up like a summer's day in the Sahara Desert in the last few years – with Apple's iPhone eating considerably into the portable gaming market.
Hopefully the inclusion of two special apps, to the Xperia Play, will help easily build an audience for the mobile device – one of them being the PlayStation Pocket app, that will house exclusive games, and the other the PlayStation Suite app which will grant users the ability to play and purchase PlayStation One games and other original titles that are available on the PlayStation Network.
Here's a full run-down of specs for the Sony Ericsson Xepria Play as they currently stand:
Sony Ericsson Xperia Play
Processor: 1GHz Snapdragon
Graphics Processor: Adreno GPU
Operating System: Google Android 2.3 Gingerbread
On-Board Memory: 400MB
Screen: 480 × 854 Capacitative Multi-touch Screen
Memory Card Support: microSD up to 32GB
Memory Card Included: 8GB microSD memory card
Camera: 5.1 Megapixel Camera with LED Flash
Connectivity Support: WiFi, GPS, Bluetooth
Battery Life For Gaming: Up to 5 hours and 35 minutes
Unit Colors: Available in Black or White
As of now, Verizon Wireless has been announced as the lead phone carrier of choice for the Sony Ericsson Xperia Play in the United States, and will target a tentative March launch worldwide.
It's worth noting that it looks like the specs for the Xperia Play hardly compare with the "Next Generation Portable," but it does strike a similar appearance to that mock-up that was amateurishly created a while back.
Via: Joystiq