Live a day as Shrek when his existence gets erased with Shrek Forever After
People's favorite Ogre was really a very unfriendly creature and acted hostile towards almost everyone he met but as the movies progressed, we saw his transformation from a hostile creature to a very friendly ogre who not only found his love but even got himself a best friend and turned into a disciplined family ogre. After the success of three Shrek sequels, director Mike Mitchell is fully set to release its final chapter but Activation is not that behind. Here is Activation's latest release which has been based totally on the final movie of Shrek and has been named "Shrek Forever After", similar to the movie's name.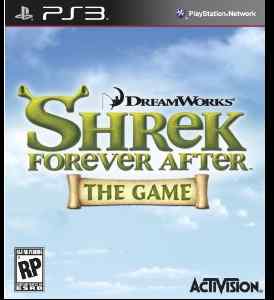 As mentioned before, the game plot has been based totally on the movie's story. As Shrek had turned into a very well behaving, helpful ogre but sadly his fate seems to run away from him. Being a husband ogre was definitely not easy and there was no time to rest for him. He wasn't feeling like a "Real Ogre" and wanted to take a day off. That's when the main antagonist, Rumpelstiltskin comes in and gives Shrek an offer which changes his life. He sings a pact with him, which said that Shrek could get a day to relax and feel like a real ogre if he agrees to give Rumpelstiltskin a day from his life. As Shrek signs, Rumpelstiltskin take out the day he was born. This erases Shrek's existence and all his close ones deny knowing him. Now it's on the player who will be Shrek in the game. He has to find out a way and turn back things into normal before the time is over.
The game boasts excellent graphics as well and I am sure the game's going to win everyone's appreciation. It's available for the price tag of $49.99.
You can even try games like The Last Guardian and Batman Arkham Asylum II .