Custom Color PS3 Slim Mod Available Through Colorware
If the brand new PS3 Slim design changes really doesn't do it for you and the PS4 is too far away, then Colorware offers custom paint jobs which make for a really colorful PS3 Slim Mod with more than a little color.
Colorware provides custom paintjob to many consoles, and now added the PS3 Slim to their repetoire with a pricetag of $149. For this price, you get to choose the different color combination you wish through their colorful chart which breaks down to Top color, Bottom color, Logo color and one PS3 Dual Shock controller (one paintjob included in price).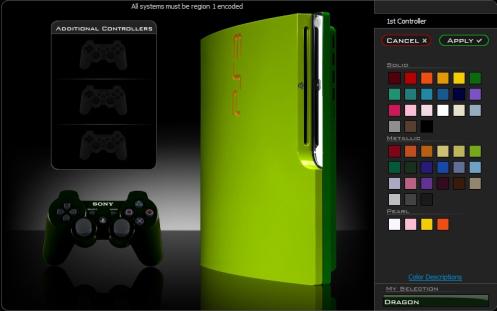 If you haven't purchased a PS3 Slim yet, Colorware could provide you a brand new PS3 Slim that already includes your color preference and custom paintjob for a total of $449. If the original choice is better, but you want a second controller, each additional one is $30 for the paintjob only.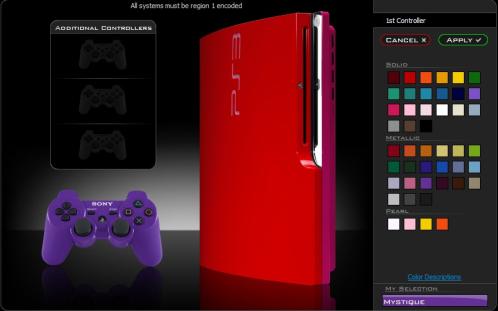 I don't know about you, but I prefer actual modded PS3 Mods rather than the custom color. This Colorware solution doesn't seem to be such an alternative with that price tag. What do you prefer?