PS3 Specs and Video Released
The official announcement of the September 1st release for the new PS3 Slim has finally been made and now the official PS3 Specs and unboxing video have also surfaced.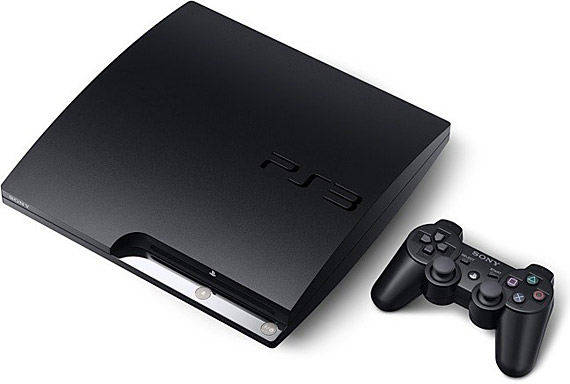 The video below shows the new PS3 SLim alone and next to the regular Playstation 3 console we have grown so familiar with. The entire PS3 Slim specs provided by Sony take us into the nitty gritty, but one thing is for sure…a larger hard drive: 120 GB instead of 80GB.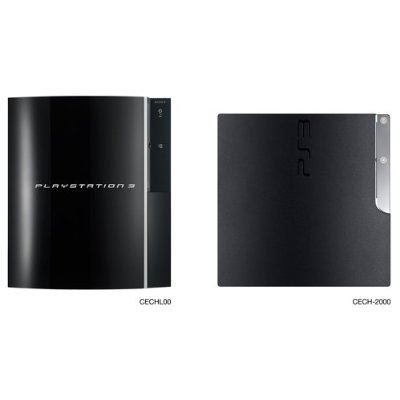 While everyone is excited at the new Sony PS3 Slim news, we would love to hear feedback about how you really feel about the new design. It is certain people will be happy with the price cut, but what about how it looks.
PS3 Slim Specs:
PlayStation®3 (CECH-2000A)
Product name: PlayStation®3
Product code: CECH-2000A (Charcoal Black)
CPU: Cell Broadband Engine™
GPU: RSX®
Audio output: LPCM 7.1ch, Dolby Digital, Dolby Digital Plus, Dolby TrueHD, DTS, DTS-HD, AAC.
Memory: 256MB XDR Main RAM, 256MB GDDR3 VRAM
Hard disk: 2.5" Serial ATA 120GB *1
Inputs: Outputs*2, Hi-Speed USB (USB 2.0)
Networking: Ethernet (10BASE-T, 100BASE-TX, 1000BASE-T) × 1, IEEE 802.11 b/g, Bluetooth® 2.0 (EDR)
Controller: Wireless Controller ?Bluetooth®?
Resolution: 1080p, 1080i, 720p, 480p, 480i?(for PAL 576p, 576i)
AV output: HDMI OUT connector*3, AV MULTI OUT connector, Digital out (optical) connector, BD?DVD?CD drive (read only)
Maximum read rate
BD × 2 (BD-ROM)
DVD × 8 (DVD-ROM)
CD × 24 (CD-ROM)
Power: AC 220 – 240, 50/60Hz*4
Power consumption: Approx. 250W
External dimensions
(excluding maximum projecting part )
Approx. 290 × 65 × 290 mm (width × height × length)
Mass: Approx. 3.2kg
Included *5:
PlayStation®3 system × 1
Wireless Controller (DUALSHOCK®3) × 1
AC power cord × 1
AV cable × 1
USB cable × 1
1 Hard disk capacity calculated using base 10 mathematics (1 GB = 1,000,000,000 bytes). System software versions 1.10 and later calculate capacity using binary mathematics (1 GB = 1,073,741,824 bytes), which will display lower capacity and free space. A portion of hard disk capacity is reserved for system administration, which varies depending upon system software version, and is not available for use.
2 Usability of all connected devices is not guaranteed.
3 "Deep Colour" and "x.v.Colour (xvYCC)" defined by HDMI ver.1.3a are supported.
4 Power changes depending on countries or regions.
5 For certain regions, Euro-AV cable will be included.
Note: This product is not compatible with PlayStation®2 games.