PS3 Slim Laptop Mod by Ben Heck
Celebrity modder Ben Heck never ceases to surprise us with his amazing mods and this time around, he has built a laptop using the new PS3 Slim console. The PS3 Slim Mod laptop comes with a sleek body and chic design with PS3 Slim Hardware, with cool-running 45nm architecture.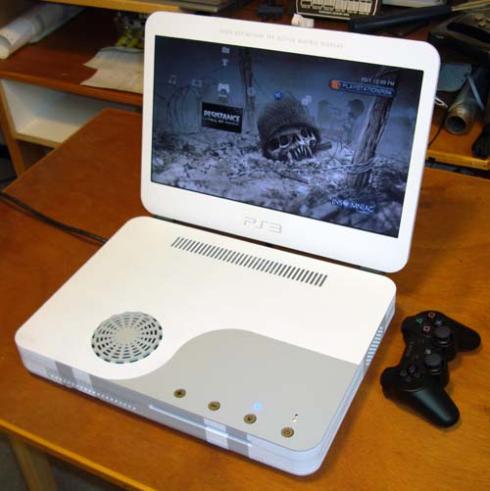 It is not only very quiet but also comes with a great 17 inch screen which is required for those who play video games on their laptops. Push button volume controls which come with stereo speakers only allow the gamer to experience a uniquely satisfying audio experience.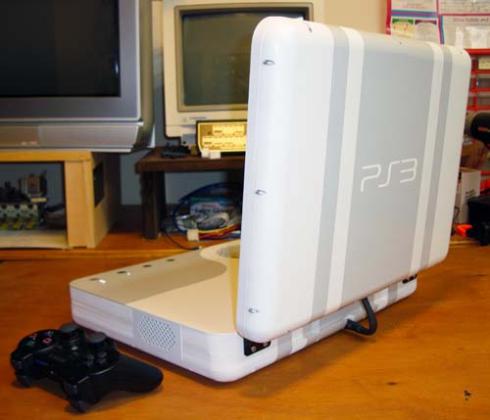 You could also connect to HDMI-DVI digital connections and the PS3 Slim laptop also has built-in power supplies and compartment for the much required AC cord. The laptop looks really nice in its white exteriors and there is no way one could say anything against the aesthetic qualities of the mod. However, I feel the controller could have been modded too, to suit the whiteness of the laptop, instead of letting it remain black.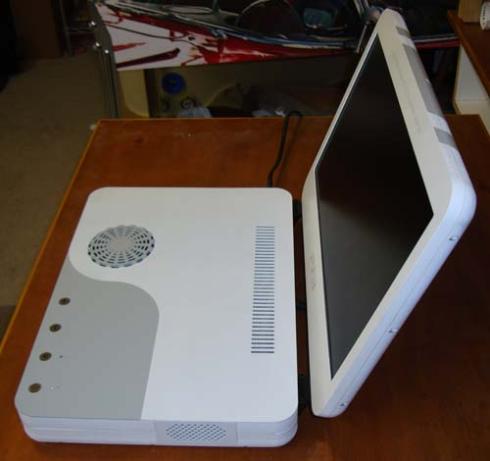 You could read the entire procedure of how he built the laptop step by step at Benheck's official website. Meanwhile, I would say I can't wait to get hold of a laptop like this so that I can begin to play games on a PS3 Slim that also doubles up as a laptop. Folklord36 from Acidmods had also created a similar gaming PSP Laptop Mod which even came with a cool QWERTY keyboard, and I am sure you would love to read about that! And if you want official releases, then check out the Final Fantasy XIII PS3 Slim that would be released as a bundle with a different color and print.