PS3 Firmware Update 3.00 Download is Live
The rumors about Sony launching a new PS3 Firmware Update version 3.00 circulated last week, and now this is not a rumor anymore, because it is live at Sony and can be downloaded right now.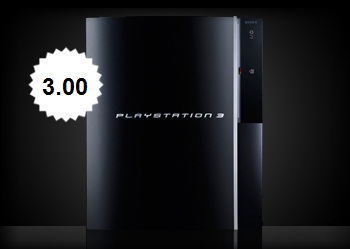 Along with the official launch of the new Sony PS3 Slim, the new Playstation 3 Firmware Update 3.00 is released and provides greater navigational features than before. This new Firmware additions include:
– a constantly updated News section to keep up with new games, news and more
– Indicators to stay updated on your Playstation friends and changes
– News shortcuts directly to the Playstation Store
– Greater ways to customize your PS3 Avatars and Animated Themes
– New PS3 Trophies Showcasing options, and much more new stuff
To get your hands on the new Version 3.00 PS3 Firmware Update, it can be found through the Playstation Network right on your PS3 or you can visit Sony's official site and get refreshed quickly.