PlayStation Vita E3 Trailer Previews Upcoming Games
Check out a little montage of games that might launch right along with Sony's newest handheld.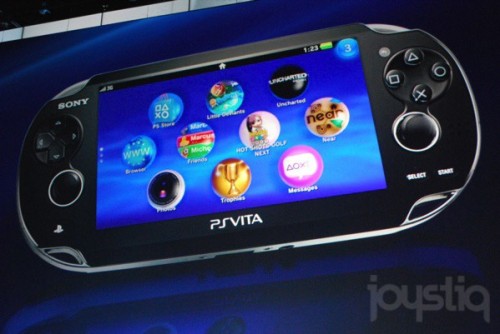 We know the price, we sort of know the launch date, but when it comes to the PlayStation Vita's potential game lineup once it becomes worldly available, things in that department where a little cloudy on Sony's part when they went into deeper details about their PlayStation Portable successor at this year's E3.
Right now there's only about a handful of announced projects on cue for the PSV, the most noticeable being Uncharted: Golden Abyss (which I'll address later) and Wipeout 2048. At Sony's presser though, they did manage to show a brief trailer that gave us a little insight as to what games we could fully expect to see when the system debuts by the end of this year.
Just in case you couldn't tell what was what, I've patiently from start to finish listed what was shown in the video above:
Uncharted Golden Abyss — By Studio Bend, developers of Resistance Retribution, comes Nathan Drake's first portable outing that takes place before the events of Uncharted: Drake's Fortune on the PlayStation 3.
Wipeout 2048 (Working Title) – More info here.
Little Deviants – A Sony in-house developed title that deeply uses the touch features of the PlayStation Vita, including it's rear one.
LittleBigPlanet
Sound Shapes – From Jonathon Mak, the creator of the downloadable Everyday Shooter, is his latest creation that takes one part music game, one part platformer, and melds both together into a truly unique portable experience.
Gravity – A brand new cell-shaded IP by Sony Japan that is built around the Vita's internal gyroscope.
Hustle Kings
ModNation Racers
SuperStarDust Delta
Ruin – An action role-playing game that will allow cross-platform play between the PS Vita and the PlayStation 3.
Reality Fighters
Hot Shots Golf Vita
Shinobido 2 – Ninja stealth game from Japanese developer Spike, who made the Tenchu series.
Virtual Tennis 4
Dynasty Warriors
Dragon's Crown – A Vanillaware side-scrolling action RPG, with beautiful sprite-based graphics that this Japanese developer is recognized and truly respected for.
The games above are currently still in development, and as such, the information I've collected here can change instantly without notice, so please don't take my list as the be all end all.
Via: IGN