PlayStation Network Releases, November 8th: Where Is My Heart?, Rayman Origins Demo
A PSmini that speaks from the heart, a game that speaks beautiful 2D sprites, and so much more with the November 8th, 2011 edition of the PlayStation Network Releases.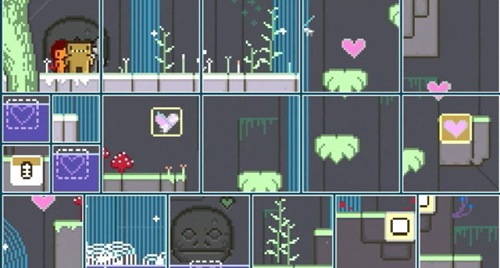 Some say, it's the heart that matters. And it's also what matters most in one of the more unique, and incredibly cute looking, PlayStation Mini's to grace the PlayStation Network this week. Created by indie developer Die Gute Fabrik, Where is my Heart? is touching 2D platformer, available for free to all PlayStation Plus subscribers (and coming soon to all for $6.99 on November 22nd), based on the personal experiences of Bernie Schulenburg.
He's one of core designers behind Where is my Heart?, and it's his sombering memories of a recent hiking trip that left him and his parents lost in the middle of the woods that became the influencing building blocks for this peculiar game. Without a single clue on how to find their way back, Bernie soon came face-to-face with not only his own negative shortcomings as a person, but his parent's bad traits as well. As Bernie puts it, the whole ordeal was quite sad and disorienting;  a theme that was carried over to the design of Where is my Heart?, in which, you help a family of monsters forge through a massive enchanted forest as they search for their lost Heart Tree.
Basically, much of the screen to this puzzle-sidescroller is divided into sections — sort of like a sliding-tile puzzle — where every frame shows an individual location. Further adding to that confusion, each panel throughout every stage of Where is my Heart? is consistently rearranging themselves, mimicking the very same feeling of being lost and full of despair that one might feel in such the same predicament. Obviously, such a poetic concept is rarely present in your average game, so for those lucky enough to have a PS+ account are in for a real creative treat that likes of which the PlayStation Network is known for.
Though don't you go fussing non-premium users of the PlayStation Network, because another awesomely ambitious 2D title has a demo up for you to try and I wholly recommend you check it out. Rayman Origins. Fully hand-drawn and bursting with zany cartoon spunk, this upcoming Ubisoft game releasing next week on November 15th is nothing less short of a 2D masterpiece. Better yet it's being lead designed by Michel Ancel — you know, the guy who also made Beyond Good & Evil — so expect whimsy on top of more whimsy served with tight controls and smart level design.
I haven't gotten around to try it out myself, but word on the street is that Rayman Origins can't be beat; a game that any platform aficionado should have on their upcoming gaming cue.
PlayStation Plus
Free Minis
Where is my Heart?
Exclusive Discounts
topatoi – 70% off
Full Game Trials
Monopoly Streets
Dead Space 2
Free Dynamic Theme
inFAMOUS Festival of Blood
Avatar Bundle
Super Street Fighter 2 Avatar Bundle – $1.49
PlayStation 3
Downloadable Games
EA SPORTS brings you their first story-based game mode inspired by classic boxing movies. Step in the shoes of up-and-coming middleweight contender Andre Bishop and experience the trials and tribulations of working your way to the top of the boxing world battling inside and outside the ring.
ESRB rated M
File size 5.38 GB
Dead Space 2 ($29.99)
After waking from a coma on a massive space city known as "The Sprawl", the lone survivor of a horrific alien infection finds himself confronting a catastrophic new nightmare. Battling dementia, hunted by the government, and haunted by visions of his dead girlfriend.
ESRB rated M
File size 11 GB
Monopoly Streets ($29.99)
The world of Monopoly comes to life through a living, breathing city that you can build, own, and monopolize. Monopoly Streets has everything you love about the board game, presented as a street level tour of Mr. Monopoly's fully animated world.
ESRB rated E
File size 708 MB
Game Demos
Ratchet & Clank: All 4 One Demo
Team up with your friends offline or online and experience a demo of one of the galaxy's most anticipated games for this fall – Ratchet & Clank: All 4 One! With online and offline drop-in, drop-out, you're free to play with whoever you want as you experience this humorous and action-packed adventure! In Stores 10.18.11
ESRB rated E10+
File size 2.13 GB
Disney Universe Demo
Disney Universe game demo now available! Suit up as Stitch, Mike, Jack & Mickey and battle through a sneak peek of the Disney Universe Pirates world.
ESRB rated E10+
File size 688 MB
Rayman Origins Demo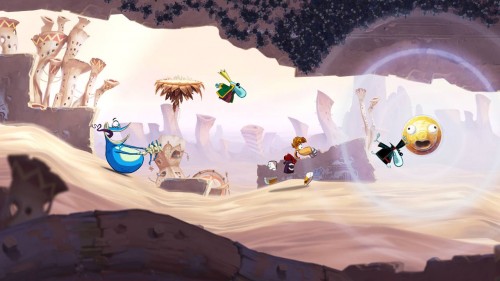 ESRB rated E10+
File size 455 MB
Lego Harry Potter: Years 5-7 Demo
The Battle is Building! Based on the last three Harry Potter books and final four films, LEGO Harry Potter: Years 5-7 takes players through Harry Potter's heroic adventures in the Muggle and wizarding worlds. From Privet Drive in Little Whinging to Diagon Alley, Hogsmeade and Hogwarts, players will encounter new faces, new challenges and more magic, preparing them for the ultimate face-off with Lord Voldemort™!
ESRB rated E10+
File size 550 MB
Add-on Game Content
LittleBigPlanet 2 Oddworld Stranger costume ($1.99)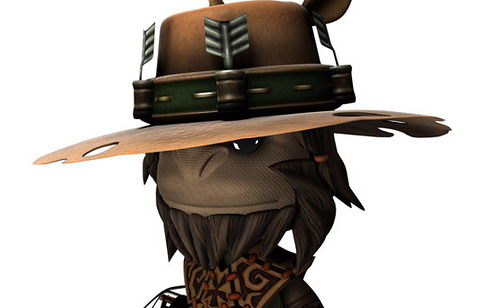 File size 110 KB
Dead Rising 2: Off The Record: Firefighter Skills Pack ($1.99) File size 4.45 MB
Dead Rising 2: Off The Record: Gamebreaker Pack ($4.99) File size 448 KB
MotoGP 10/11 2011 Season Update (Free)
The free MotoGP 10/11 GP class season content update brings you all the riders, tracks and teams for the 2011 season. Ride as the new world number 1 Jorge Lorenzo or the Italian dream team of Valentino Rossi on the Ducati.
File size 779 MB
Red Faction Armageddon: Ruin Pack ($4.99)
Red Faction: Armageddon's Ruin Mode is all about one thing: destruction. In "Free Play" you'll wreak havoc on a variety of maps with unlimited time and ammo. "Challenge" is a race against the clock to do as much damage as possible. Break the high score to unlock new maps. Afterwards, flaunt your catastrophic conquests on the Leaderboards by comparing your ranking with friends or players worldwide!
File size 2.52 MB
WWE '12 – Fan Axxess ($11.99)
Fan Axxess is premium content for the ultimate WWE fan. With its purchase you get the All Unlockables and WWE Superstar Attribute Customizer. Fan Axxess is also a discounted pre-payment for all future WWE' 12 downloadable content. Please note: This purchase does not include Online Axxess, The Miz's Awesome Attires, or WWE Superstar The Rock Visit wwe.thq.com for more details.
File size 4.37 MB
WWE '12 – Online Axxess ($9.99)
Online Axxess is available with redemption of a single-use access code found on the back of the game manual included with original retail purchase. If the Online Axxess code has already been redeemed by a previous owner, you can purchase Online Axxess or begin a free limited trial. Online Axxess includes Online multiplayer and WWE Community Creations. Visit wwe.thq.com for more details.
File size 4.37 MB
Rock Band 3
Assorted Singles (x26) ($1.99)
Country Mega Pack ($19.99)
Going Country Pack 05 – 08 ($5.49 – $19.99 each)
Updates
Magic Orbz – Sale (PS3) (now $4.99, original price $9.99)
Shift 2 Unleashed Digital (Price Change) (PS3) (now $29.99, original price $39.99)
Medal of Honor Frontline (Price Change) (PS3) (now $9.99, original price $14.99)
PlayStation Move Heroes (Price Change) (PS3) (now $19.99, original price $39.99)

Avatars
Super Street Fighter 2 Avatars (x16) ($0.49 each)
Just Cause 2 Avatars (x9) ($0.49 each)
Game Videos
3D Display Product Video
Gran Turismo 5 Spec 2.0
PlayStation 3 To Michael – Long Form
Batman: Arkham City Nightwing Trailer
Sam & Max: Beyond Time And Space Trailer
Fate/Extra Trailer
Rock Of Ages Humor Trailer
Rock Of Ages: Powerups Trailer
Daytona USA Announcement Trailer
Payday The Heist – Slaughterhouse Trailer
Deus Ex: Human Revolution – The Missing Link Teaser Trailer
Final Fantasy XIII-2 – 2011 NYCC Change The Future Trailer
PlayStation 3 Themes
Daytona USA Retro Theme ($1.49)
Call Of Duty: Modern Warfare 3: Timeline Animated Theme Paid Theme ($1.99)
Christmas Nightmare – Halloween Dynamic Theme (Non Game Dynamic Theme) ($2.99)
Abstract Neuron Flow Dynamic Theme ($2.99)
Bikini Dawn Dynamic Theme ($2.99)
Bouncing Beach Babes Dynamic Theme ($2.99)
Halloween Wraith Dynamic Theme ($2.99)
PSone Classics
Chrono Cross ($9.99)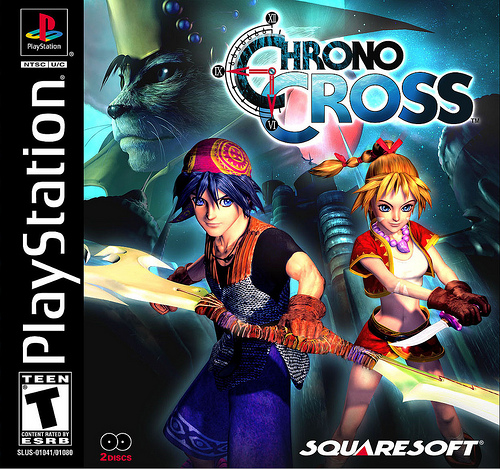 Apart of the Winter of RPGs camapign, it's the amazing sequel to Chono Tirgger! Join Serge as he struggles to uncover the secrets of his past and find the mysterious Frozen Flame in this critically-acclaimed, timeless RPG.
ESRB rated E
File size 778 MB
PS2 Classics
Full Spectrum Warrior ($9.99)
Dive into a game based on a real-world training aid and learn how to command two fireteams in strategic combat!
ESRB rated M
File size 2.75 GB
Stuntman Ignition ($9.99)
Take the wheel and steal the scene as you master the greatest stunt sequences ever filmed.
ESRB rated T
File size 4.40 GB
Bundles
Fight Night Champion (Bundled With All Modes Available) ($29.99)
ESRB rated M
File size 5.78 GB
PlayStation Portable
Downloadable Games
Cars 2: The Video Game Full Game ($29.99) ESRB rated E10+, File size 424 MB
Add-on Game Content
Patapon 3 Perfect March Challenge
The world of the Patapons expands with the first in a series of downloadable missions offering new challenges and tasks! Enjoy this new mission and discover new treasures with this beatastic new level for Patapon 3 and begin your extended adventure today! Please note: Full game is required to play. The World Map is required for this and upcoming downloadable missions for Patapon 3.
ESRB rated E
File size 902 KB
Patapon 3 Mission Pack 2
ESRB rated E
File size 4.39 MB
Game Videos
Gran Turismo 5 Spec 2.0
Via: PlayStation Blog