PlayStation 4 Mod Idea Turns Console Into An Atari 2600
Internet denizen Phantom Fighter creates a cool imaginary cross-up of next-gen and long-ago-gen consoles.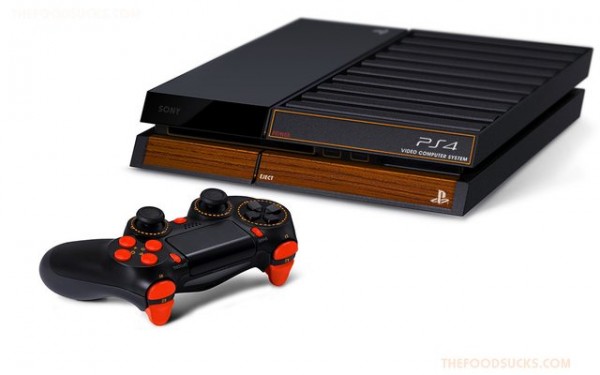 Inspiration strikes at the most unexpected moments. And all it took was one picture posted by John Carmack on Twitter – yes, the John Carmack, co-founder of id Software and lead programmer on such noteworthy PC titles as Wolfenstein 3D, Doom, and Quake – for a follower of his to design an incredible mish-mash of old meets new.
The image in question was of a PlayStation 4 nestling the weight of an Atari 2600, which I believe doesn't voids the warranty. I think. Just from this single image hacker-alias Phantom Fighter designed a quick mock up of a PS4 wearing the familiar stained-wood veneer belonging to one of the early pioneering systems of the videogame console era.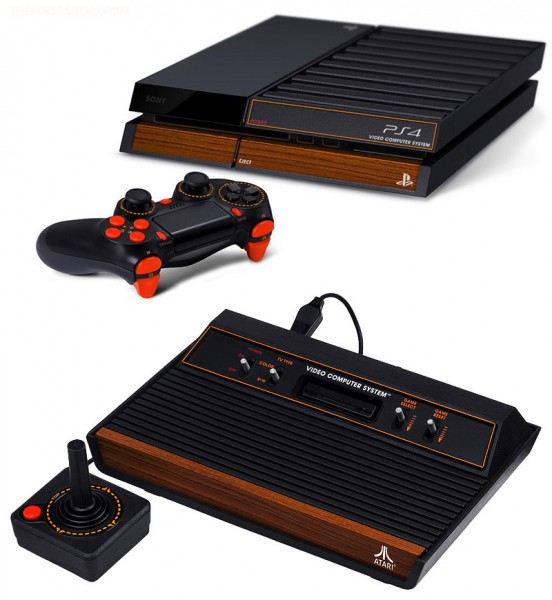 It's like some crazy Doctor Who plot where we discover an alternate timeline where Atari survived the North American videogame crash of 1983, beat out Nintendo for North American dominance, and then made sweet love to Sony, thus giving birth to the oddly alluring creature you see before you. I kind of like it, and would love to see a removable sticker-like skin version to apply on an actual PS4.
Seriously, someone make this happen. Shuhei Yoshida, Antonio Bandaras, anyone – get to it! I want this real bad. And while I'm waiting, I'll be rounding up the latest PlayStation news from around the globe, info on the first firmware update for the PlayStation 4, and Rayman Legends going PS4 bound right here Ps3Maven. So stay tuned!