PlayStation 3 Now $250, New inFamous 2 Bundle Confirmed
Incoming for Gamescom 2011 — the PlayStation 3 is getting a price cut along with a new inFamous 2 bundle.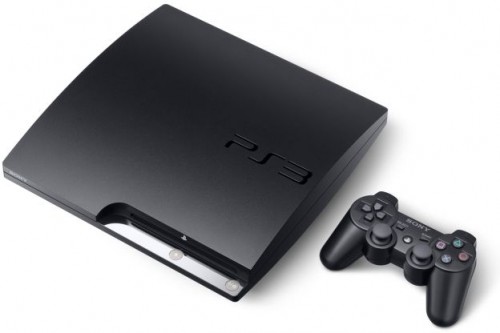 On Tuesday, during their Gamescom 2011 keynote in Cologne, Germany, Sony officially announced that the PlayStation 3 would be getting the much rumored price cut that many speculated it would and undoubtedly deserves. Down fifty big ones, the new price tag for Sony's console extraordinaire is $249.99.
And you won't have to wait long to rake in the PlayStation 3's new retail price — in fact you won't have to wait at all! That's because the $250 price savings goes into affect worldwide starting right now! Yes. Like right now, now.
For the higher-end 320 GB model, there's even cost readjustment news about that too. The more beefy hard-drive space version of the PlayStation 3 will retail for $300 — that's a hundred dollars off the original price and for extra gigs to store all your games, music, and videos, it's a steal if I do say so myself (and I just did.)
Well that does it for news from Gamescom, nothing else to report here — oh wait, no, there's this last sweet bit of info.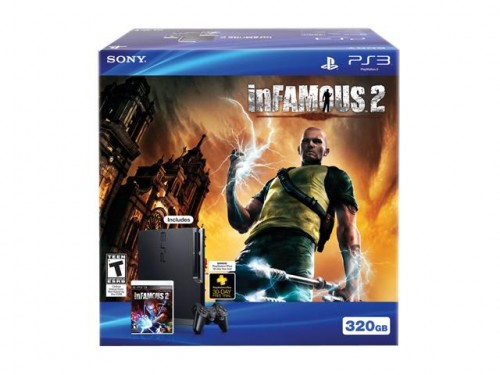 Check out this beauty —  a limited edition inFamous 2 bundle just recently announced by Sony Computer Entertainment of America boss Jack Tretton. Available at certain retailers across North America, this bundle will be sold for $299 and will include a 320 GB PlayStation 3, a copy of said game, and a 30-day trial subscription to PlayStation Plus.
Better yet, the Cole McGrath featured hardware package is said to be available now! Whoa… be still my faint heart… too much awesome in one day.
Via: 1UP