Watch The Openings For Ico & Shadow of the Colossus HD Collection
Get a sweet video preview of the Ico & Shadow of the Colossus Collection — two classic PlayStation 2 titles now remastered for the PlayStation 3.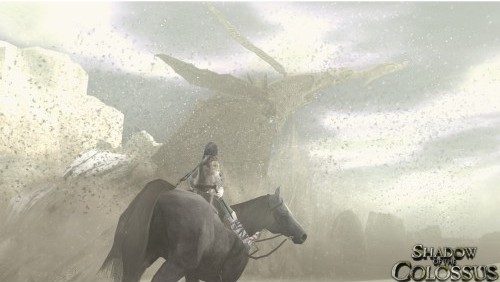 Oh, no, no, no, no! Don't tell me you can't share twenty minutes of your time to watch unedited footage from The Ico & Shadow of the Colossus Collection, coming to the PlayStation 3 in one super reasonably priced package on September 27th.
And I don't care if you're at work, you're best friend just spontaneously combusted, or there are unicorns in the sky farting gold coins — you can't pass up the chance to get an early glimpse at this high definition treatment of two breathtaking games. I should certainly say not.
So sit down comfortably and grab an ice cold drink (what's a guy gotta do to get a raspberry-lemonade around these parts anyway?) and watch both openings to each game. Have a look!
– Ico HD: First Five Minutes –
– Shadow of the Colossus HD: First Eleven Minutes  –
Totally worth it in my honest opinion. Also totally worth it, is the featured Batman skin DLC for Batman: Arkham City and the final Mortal Kombat downloadable character Freddy Krueger.
Via: IGN