Mortal Kombat: Freddy Krueger DLC Trailer
The final Mortal Kombat downloadable character is none other than the nightmares man himself, Freddy Krueger. Check out the latest trailer of him in action.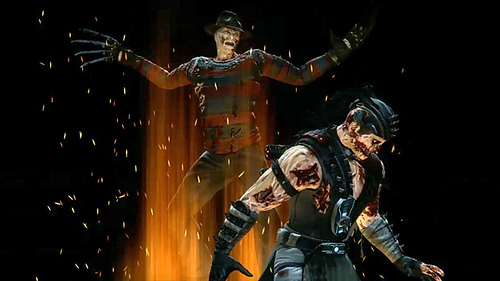 It's not as if Mortal Kombat needed to add more brutal violence in its game — but heck, you got to applaud the fellas (and gals) down at NetherRealm Studios for going all out when it comes to upping the ante. Recently horror-cinema legend, Freddy Krueger, was just released on August 9th as the next available downloadable brawler for the game.
The famed Nightmare on Elm Street antagonist is priced at $4.99 on the PlayStation Network, and comes equipped with his twin trusty razor-fingered gloves. Sadly if you're looking for classic Robert Englund 'Krueger' as we all know and love, look else where, because NetherRealm Studios opted for the 2010 reboot version instead. Odd choice… but better than nothing.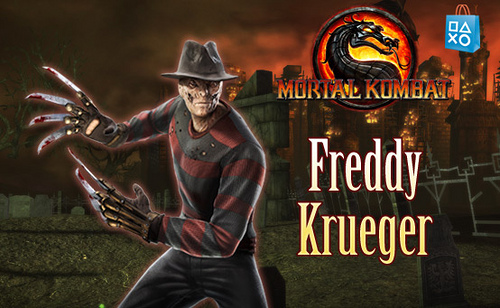 If you don't know yet whether or not yet you want to pull the trigger for the 'Freddy Krueger' add-on, publisher Warner Bros. Interactive has just put out an interesting short video that might tip you into making a decision or keeping you from falling asleep ever again. Muwahahahahaha!
Nah… it's just a overall trailer from Comic-Con 2011 of his move set in Mortal Kombat. Check it out!
You will be able to suit up The Caped Crusader as you see fit with the announced list of Batsuit skins that will be available as a pre-order bonus, and later on as downloadable content, in Batman: Arkham City.
Via: IGN