'PlayStation Network: Play' Event Starts August 9th – September 19th
Four cool new titles, one awesome late summer event — introducing PlayStation Network: Play. With pre-orders starting August 9th.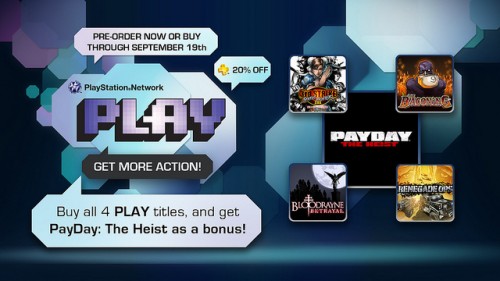 Come one, come all! To the PlayStation Network's first annual showcase of lovely new digital games — a fantastic event called PSN PLAY. For a two month span between this month and September, the PlayStation Store will highlight 4 exciting new games, all available for pre-order starting August 9th.
But please, pay no attention to the similarities between this and Xbox's Summer of Arcade program. Sony's PSN Play is totally different — okay?! Like… ah! For one thing, with each game you pre-order you'll receive a separate piece of downloadable content along with a new PS3 theme.
Oh — and I should mention too that if you buy all 4 PSN PLAY games you'll receive  a free voucher code for Sony Online Entertainment's PAYDAY: The Heist. Then, top that with the 20% off that comes with being a PlayStation Plus member, and it a special occasion that shouldn't be missed. So yeah, take that Stinkbox 360! LOL!
Be sure though to pick up all 4 games before September 19, 2011, in order to be eligible to get PAYDAY: The Heist as a bonus gift. Now, let's take a look at what's on the full menu when the PSN Play program begins this month with…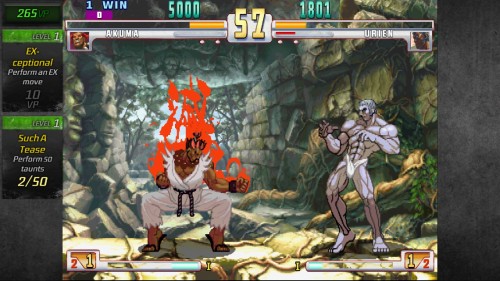 August 23: "The PLAY program kicks off with Capcom's highly-anticipated Street Fighter III Third Strike Online Edition, available to pre-order through August 18, 2011. This action-fighting title features 20 playable characters, HD graphics, more than 200 pieces of unlockable content, more than 100 trials and more than 100 challenges When Street Fighter III Third Strike Online Edition is purchased during the PLAY promotion, purchasers will be able to unlock GILL, the self-proclaimed god, without having to beat the game with every character, as day-one DLC. All pre-orders will also receive a Capcom-produced theme. Street Fighter III Third Strike Online Edition will be $14.99."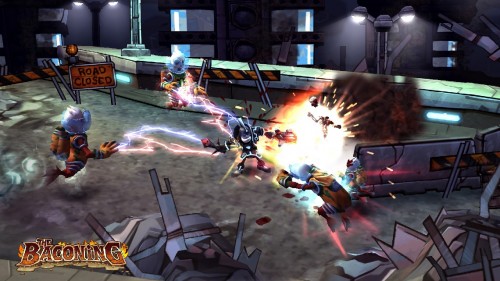 August 30: "Hothead Studios' The Baconing will be available to pre-order through August 25, 2011. This action-RPG title is the third in the popular DeathSpank series. Attempt to defeat the Anti-Spank and his army of Cyborques, before they cast an evil shadow over Spanktopia. Discover exciting new worlds and battle hordes of enemies as you search to unlock the secret within the Fires of Bacon. When The Baconing is purchased during the PLAY promotion, purchasers will receive an additional co-op character, Roesha – One Bad Mutha. All pre-orders will also receive a static theme, exclusive to PLAY. The Baconing will be $14.99."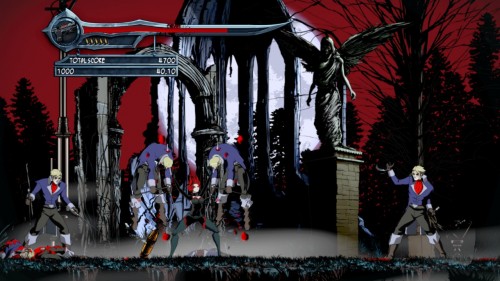 September 6: "Majesco Entertainment's BloodRayne: Betrayal will be available to pre-order through September 1, 2011. This 2D side-scrolling platformer features 15 bloodthirsty levels where Rayne attempts to infiltrate a treacherous castle, take out a fiendish horde and stop an evil vampire massacre. When BloodRayne: Betrayal is purchased during the PLAY promotion, purchasers will receive a BloodRayne: Betrayal virtual item for their PlayStation Home avatar and an exclusive dynamic theme. In addition, all pre-orders will also receive a static theme exclusive to PLAY. BloodRayne: Betrayal will be $14.99."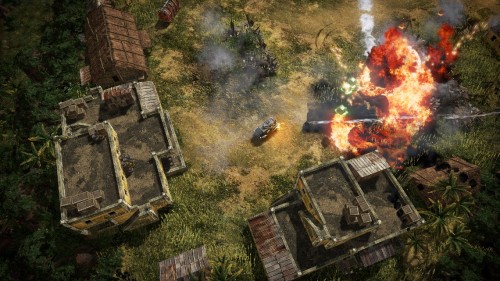 September 13: "The SEGA title Renegade Ops will be available to pre-order through September 8, 2011.This top-down, driving shooter from SEGA features a huge variety of vehicles, guns and endless enemies. The game features Sandbox-style missions, so there are many different ways to play. When Renegade Ops is purchased through PLAY, purchasers will receive a Vehicle & Character Pack with two new vehicles and special weapons. All pre-orders will also receive a static theme, exclusive to PLAY. Renegade Ops will be $14.99."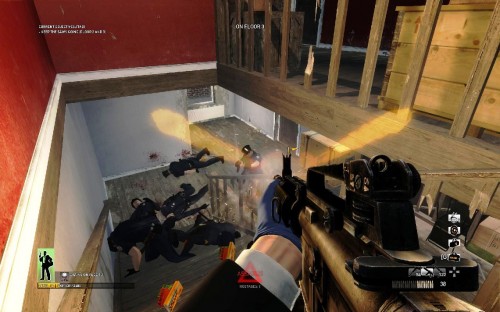 Bonus gift: PAYDAY: The Heist. "This gritty, first-person shooter from Sony Online Entertainment lets players take on the role of a hardened career criminal executing intense, dynamic heists in constant pursuit of the next "big score." A voucher code for PAYDAY: The Heist will be provided as a bonus gift to PSN users 18 years and older that purchased all four PLAY titles, for redemption when the game releases. The game can also be pre-ordered separately starting September 20, 2011, and all pre-orders will receive a static theme. PAYDAY: The Heist will be $19.99."
Via: PlayStation Blog